Press releases
11 May 2021, 12.30
Joint Committee on Media, Tourism, Arts, Culture, Sport and the Gaeltacht to discuss Online Safety and Media Regulation Bill 2020 with Child Protection stakeholders
5 May 2021, 14.00
Joint Committee on Media, Tourism, Arts, Culture, Sport and the Gaeltacht to hear views of students on Online Safety and Media Regulation Bill 2020
4 May 2021, 15.30
Joint Committee on Media, Tourism, Arts, Culture, Sport and the Gaeltacht to resume Pre-Legislative Scrutiny of Online Safety and Media Regulation Bill 2020
Recent videos
Today, 13 May 2021
Committee on Media, Tourism, Arts, Culture, Sport and the Gaeltacht
Topic: Pre-legislative scrutiny of the general scheme of the Online Safety and Media Regulation Bill
Wed, 12 May 2021
Committee on Media, Tourism, Arts, Culture, Sport and the Gaeltacht
Topics: Minutes of the meeting of 5th & 6th May 2021, Pre-legislative scrutiny of the general scheme of the Online Safety and Media Regulation Bill
Thu, 6 May 2021
Committee on Media, Tourism, Arts, Culture, Sport and the Gaeltacht
Topic: Pre-legislative scrutiny of the general scheme of the Online Safety and Media Regulation Bill
Recent documents
Thu, 13 May
Opening statement, Tanya Ward, Chief Executive, Children's Rights Alliance
Thu, 13 May
Opening statement, Alex Cooney, CEO, CyberSafeKids
Thu, 13 May
Opening statement, John Church et al., CEO, ISPCC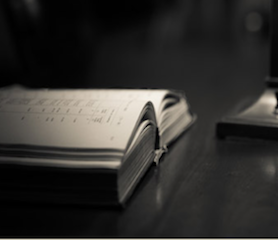 The select committee comprises only Dáil Members. It meets to consider legislation and Estimates relating to the relevant Department.
Recent reports
Work Programme 2020
Joint Committee on Media, Tourism, Arts, Culture, Sport and the Gaeltacht work programme 2020
All proposed EU legislation in the Committee's area is scrutinised by the Committee and decisions are made regarding such proposals.
Committee contact details
Committee on Media, Tourism, Arts, Culture, Sport and the Gaeltacht
Leinster House
Kildare Street
Dublin
D02 XR20
Clerk to the Committee
Laura Pathe
(01) 618 4125
Press officer
Robert Kennedy-Cochrane
(01) 618 4149
(085) 870 7436