Vacancies in the Houses of the Oireachtas Service are generally advertised and filled by the Public Appointments Service. If you are interested in working for the Oireachtas, see the Public Appointments Service website, publicjobs.ie
Want to know what it's like to work for the Houses of the Oireachtas Service? Follow a typical day in the life of some of our staff.
From the minute I arrive at work, it's go go go. Wednesday is the longest sitting day for the Dáil and Seanad, and the kitchen will serve up more than 1,000 meals to Members, staff, journalists and visitors.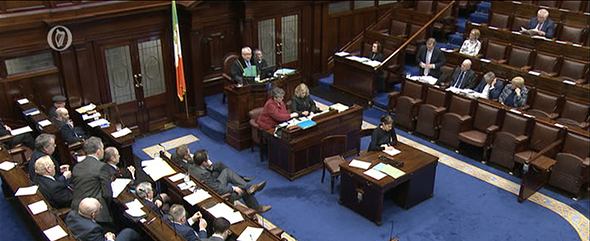 Wednesday is the toughest day of the week for a parliamentary reporter, with numerous committee meetings in the morning, Seanad sittings and a Dáil session that stretches into the night.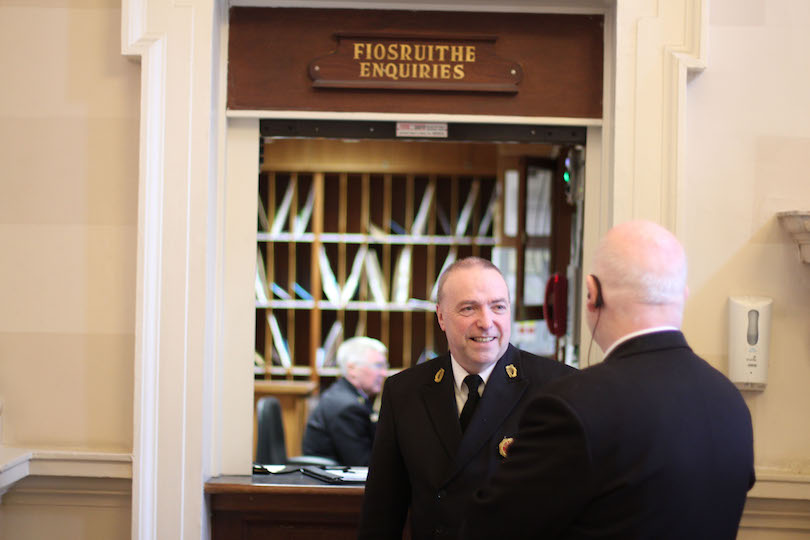 I arrive in Leinster House and my first priority is to meet with the two team leaders of the early team. They report that all their staff have arrived and all posts are covered.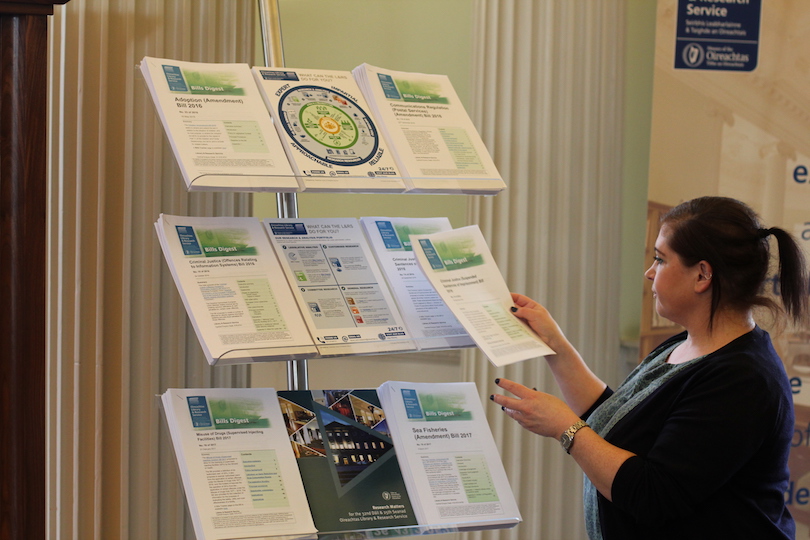 I'm first into the Members Reading Room in Leinster House this morning, so I set up the room for the day.
Parliamentary Reporter in the Houses of the Oireachtas Service
The Houses of the Oireachtas Debates Office produces and publishes the Official Report of the proceedings of both Houses of the Oireachtas (Dáil and Seanad) and their committees.
Working at the centre of our democracy, Parliamentary Reporters are responsible for the production of the Official Report of parliamentary proceedings. The nature of the work means Parliamentary Reporters will be required to work irregular hours, often late into the evening.
Applicants must hold a minimum Level 8 (Honours degree) on the National Framework of Qualifications and demonstrate excellent reporting/editorial skills, an ability to work to tight deadlines, attention to detail and strong IT skills.
We are seeking candidates with proficiency in written English, and also candidates with proficiency in both written English and written Irish from, which two panels may be formed to fill future vacancies.
Applications should be made through the Public Appointments Service by 3pm on Thursday, 6 February 2020.