Vacancies in the Houses of the Oireachtas Service are generally advertised and filled by the Public Appointments Service. If you are interested in working for the Oireachtas, see the Public Appointments Service website, publicjobs.ie
Services Attendant
The Houses of the Oireachtas Service is seeking to recruit Service Attendants.
Services Attendants in the Office of the Houses of the Oireachtas Service are responsible for the day-to-day, management, cleanliness, and upkeep across the Leinster House complex. Services Attendants are in regular contact with a variety of people on a daily basis from Members of Parliament to members of the general public and therefore are required to have good interpersonal and communications skills and the capacity to deal with difficult situations.
The closing date for the above positions is 1 p.m. on Friday 03 June 2022.
Applications should be made through our recruitment partner Broadline Group at Service Attendant Leinster House | Broadline Group
Find out about what we are doing to promote a culture of diversity, equality and inclusion and put it at the heart of the Houses of the Oireachtas Service.
Want to know what it's like to work for the Houses of the Oireachtas Service? Follow a typical day in the life of some of our staff.
We both begin our day's work as Irish Sign Language (ISL) interpreters before we leave the house, with essential yoga stretches. Sign language interpreters find themselves repeating a lot of the same movements and that can lend itself to repetitive strain injury.
From the minute I arrive at work, it's go go go. Wednesday is the longest sitting day for the Dáil and Seanad, and the kitchen will serve up more than 1,000 meals to Members, staff, journalists and visitors.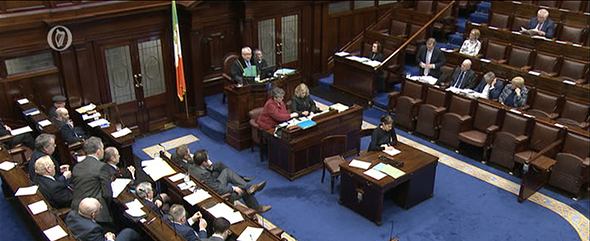 Wednesday is the toughest day of the week for a parliamentary reporter, with numerous committee meetings in the morning, Seanad sittings and a Dáil session that stretches into the night.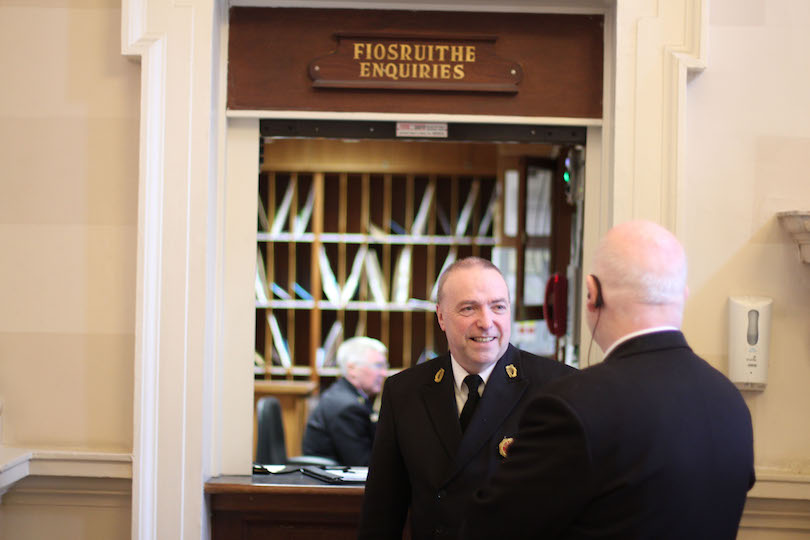 I arrive in Leinster House and my first priority is to meet with the two team leaders of the early team. They report that all their staff have arrived and all posts are covered.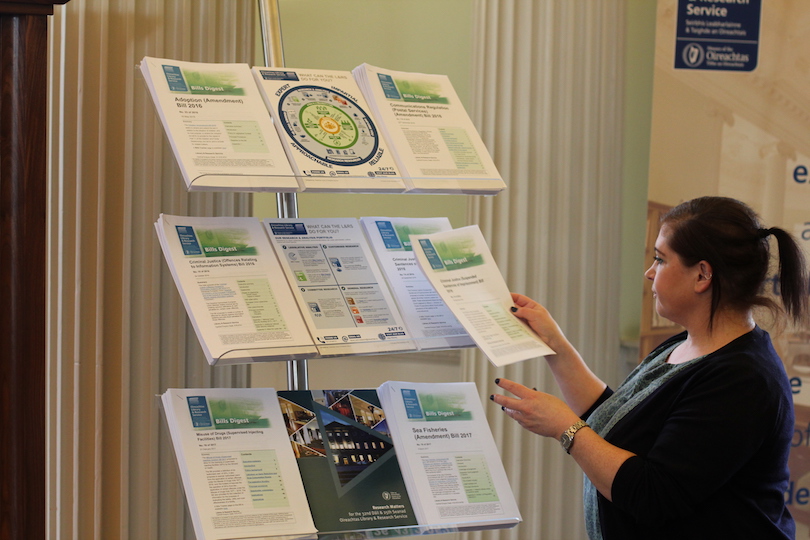 I'm first into the Members Reading Room in Leinster House this morning, so I set up the room for the day.
Contact Details
Human Resources Services
Leinster House
Kildare Street
Dublin 2
D02 XR20