The Office of Parliamentary Legal Advisers (OPLA) is the in-house legal team of the Houses of the Oireachtas.
As Parliament's lawyers, we are completely independent of Government, and provide specialist, non-partisan legal advice to Parliament, its Members and staff.
Members of the Oireachtas can contact us for parliamentary and corporate legal advice and support regarding:
legal issues arising from membership of the Oireachtas
legal issues arising in Oireachtas Committees
examining and testing Government supported policy matters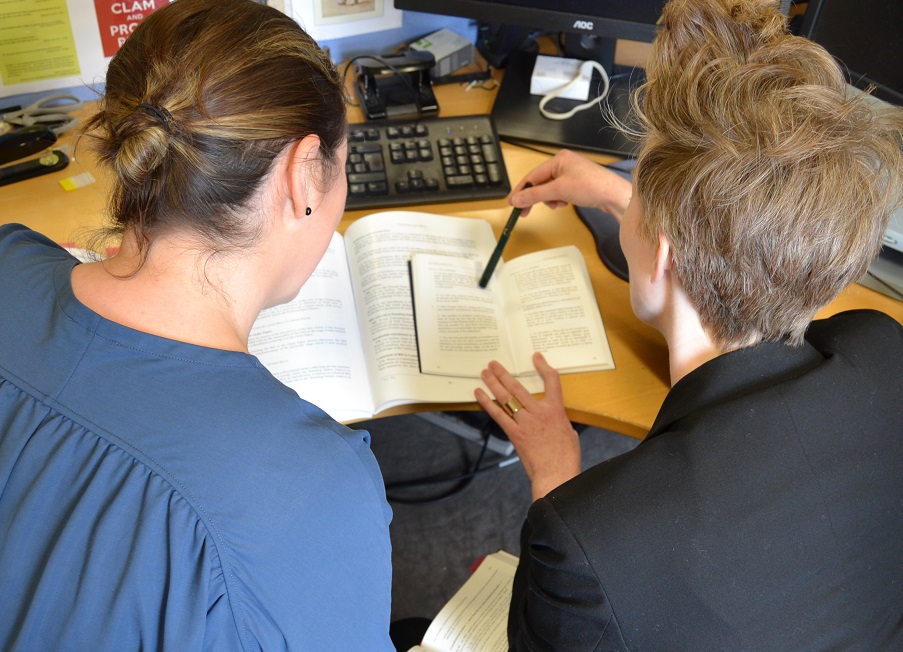 Legal advice and Private Members' Bills drafting
Members of the Oireachtas can contact us for discrete legal advice and drafting of Private Members' Bills (PMBs). We will assist with:
initial research
development of the policy proposal
drafting the Bill and amendments to it
pre-Committee Stage scrutiny
For full details, read this step-by-step guide to our PMB service.
Chief Parliamentary Legal Adviser
The OPLA is headed by the Chief Parliamentary Legal Adviser, Mellissa English BL, Assistant Secretary, who also sits as a member of the management board of the Houses of the Oireachtas Service.
Mellissa leads a team of 17 lawyers, each of whom is experienced and professionally qualified as a solicitor or barrister in the State.
The OPLA team
The OPLA has three constituent parts, each headed by a principal officer:
Ramona Quinn, solicitor - Parliamentary and Corporate Legal Adviser
Sinéad O'Brien, solicitor - Private Members' Bills Legal Adviser
Kieran Mooney BL - Parliamentary Legislative Drafter
Our lawyers are supported in their work by legal researchers and administrative staff.
Typical areas of law that the OPLA advises upon include:
constitutional law queries, committee remit, the rights of witnesses, the application of natural justice and fair procedure
the interpretation of Standing Orders and application of parliamentary rules and procedures
corporate law issues such as drafting and advising on procurement processes, requests for tender (RFTs), commercial contracts, freedom of information (FOI), general data protection regulations (GDPR), employment law issues, Members' allowances and facilities, the interpretation and the application of legislative provisions of particular relevance in a parliamentary context
electoral and statutory legal obligations vesting in the roles of Clerk of Dáil Éireann and Clerk of Seanad Éireann
What is the OPLA's remit?
Contact details
The Office of Parliamentary Legal Advisers
Leinster House
Kildare Street
Dublin 2
D02 XR20