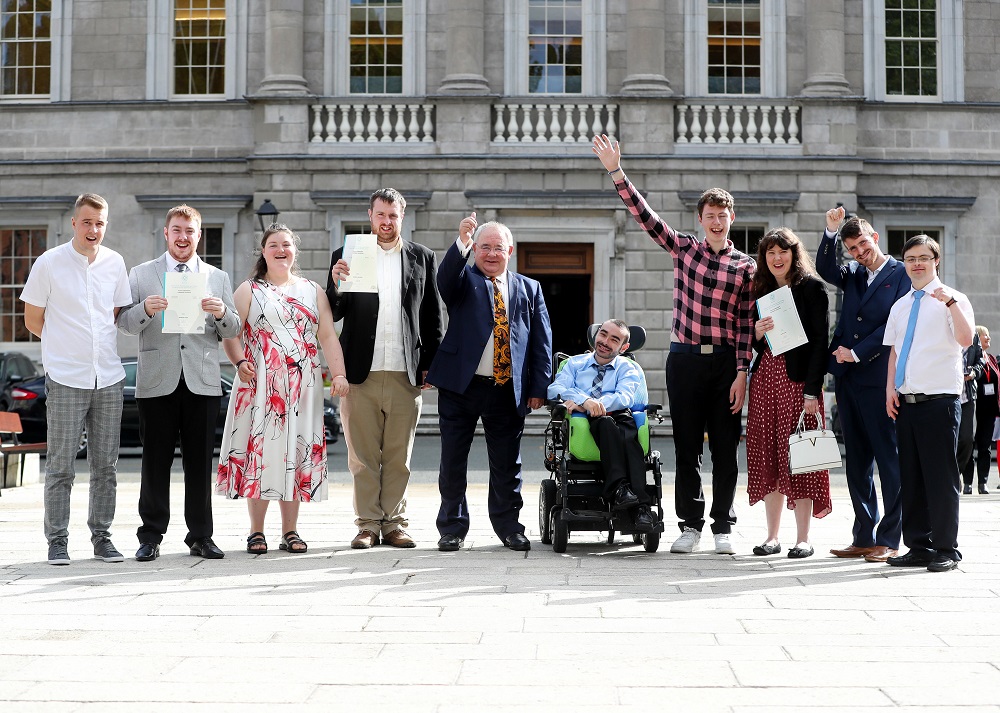 The first participants in the ground-breaking Oireachtas Work Learning (OWL) programme, graduated this week. The Ceann Comhairle, Seán Ó Fearghaíl TD, presented the graduates with their certificates at a ceremony in Leinster House.
The Oireachtas Work Learning (OWL) programme is an applied learning, development and socialisation programme for young adults with an intellectual disability. The Houses of the Oireachtas is the first Parliament in the world to host a programme of its kind.
Seven of the new graduates have already secured part-time employment following their participation in the programme; four with the Houses of the Oireachtas Service, two with the Public Appointments Service and one in the private sector.