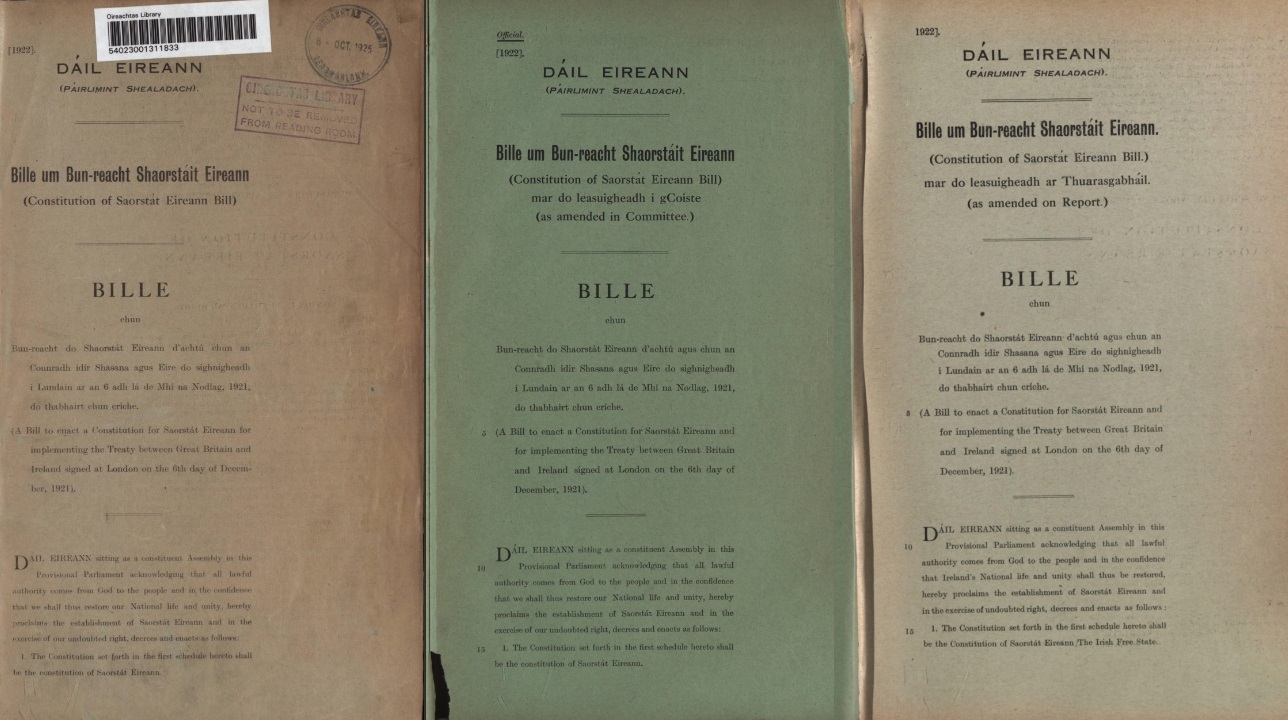 The Oireachtas Library has completed the first phase of its project to digitise its collection of parliamentary Bills.
Digital copies of Bills published between 1922 and 1977 can be viewed on the Library's online catalogue. Researchers can now see the different versions of Bills as they were amended after each Stage of debate in the Houses of the Oireachtas.
In future, digital copies of historic Bills will also be made available Bills & Acts section of the Houses of the Oireachtas website.