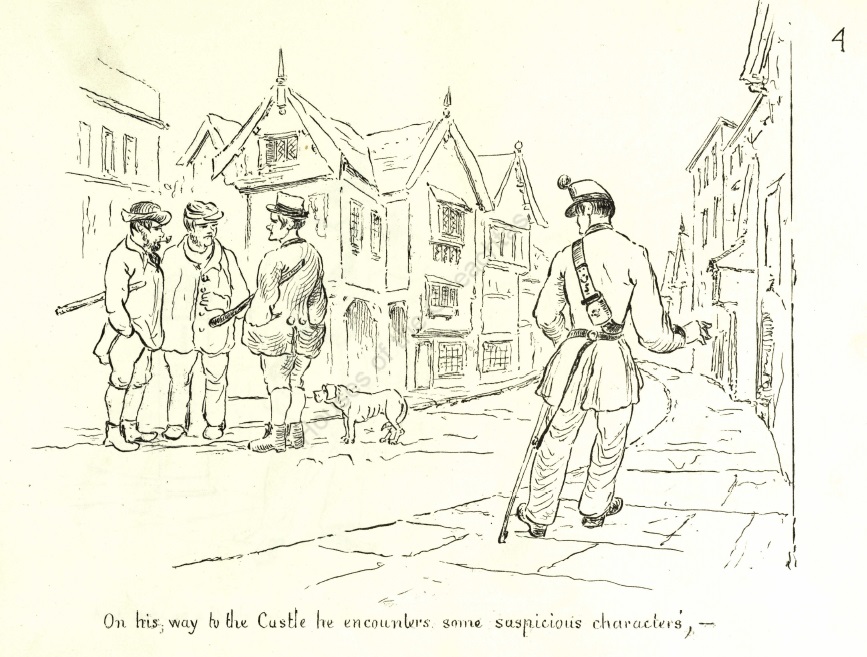 This month the Oireachtas Library is displaying an unusual cartoon book about the unsuccessful Fenian plot to raid Chester Castle on 11 February 1867.
The story depicts a soldier, Ensign Smith, summoned to defend Chester Castle. He and his fellow soldiers play cards, drink and dream of the coming battle.
The plot to raid Chester Castle was spearheaded by John McCafferty, a fiery Irish-American who fought for the confederate army during the American Civil War. More than 1,000 Fenians gathered in Chester on 11 February 1867 with plans to smuggle the weapons to Ireland for the planned rising in Dublin.
To find out more, visit the digital exhibition of the documents in the display case.