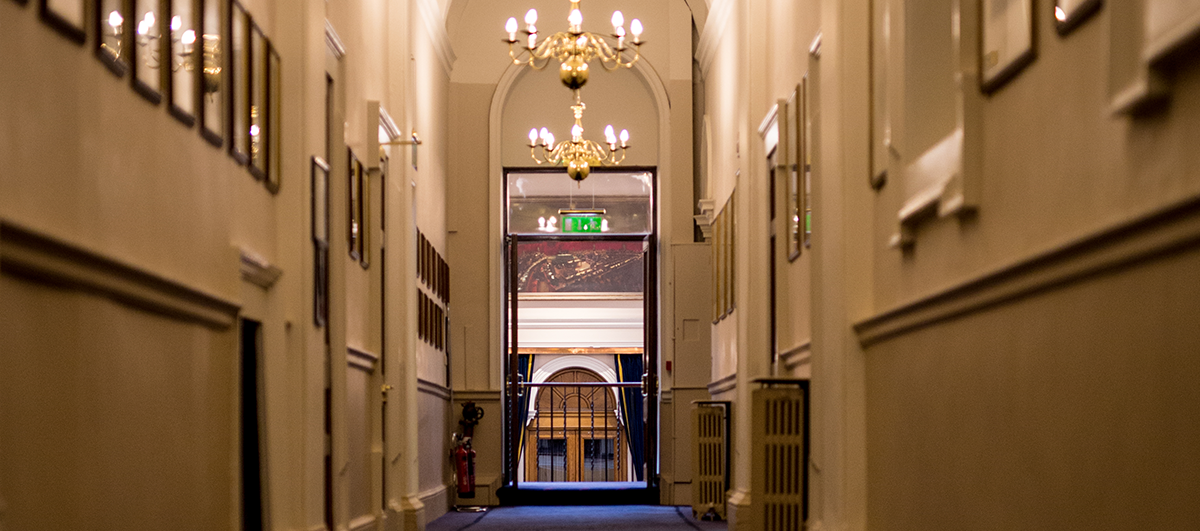 Information for staff
Last updated: 14 Jan 17:20
Dear all,
Just a short email this week to wish everyone a Happy New Year. I hope the Christmas break was enjoyable and that, despite the restrictions, you were able to celebrate with family and friends. However, I'm aware that in some families Covid-19 made a very unwelcome appearance over Christmas so I hope that those who were unwell have recovered or are well on the road to recovery.
The Houses resume business next week when we will have Leaders' and Taoiseach's Questions and oral PQs along with Second Stage debates on three new Bills. In the interests of safety for all in the parliamentary community, the Business Committee has agreed to continue with the existing arrangements for reduced numbers at the Order of Business; to hold divisions on government legislation only and to defer all votes on all other matters until February. This decision recognises the situation in which we find ourselves with the highly infectious new variant which is likely to peak shortly. Committees will continue, as they have done since November, to meet in hybrid mode with the Chair and Secretariat staff in the room and with Members joining from their offices. Witnesses will also continue to join remotely. These arrangements recognise and will help mitigate the expected scenario where some Members and staff are likely to have to isolate while we try at the same time to operate as close to the full schedule as is possible. I would like to thank all staff for their undiminished efforts and team spirit in continuing to take the necessary precautions of mask wearing, social distancing and sanitising as much as possible.
In relation to attending at work, can I recommend that FFP2 masks be worn where 2 metres social distancing cannot be achieved and whenever recommended by public health advice and to wear them properly on the face. If you are coming into the office for work, please take an antigen test before you leave home. If you have any symptoms, even if you have a negative antigen result, please do not come into the office. These measures have been essential to our protecting each other and they have helped us enormously so far. At the start of a new year, we will all want to meet up with friends we haven't seen for a while, but could I ask, please, that you do your best to avoid congregating in social spaces indoors in work with masks off. Once people relax into conversation with masks off the evidence shows that risk of infection can climb quickly. My final request in relation to ensuring our continued safety has two parts:
please continue following public health guidelines and our internal protocols, for everyone's sake, and
if you do have to restrict your movements or self-isolate, or if you are a confirmed case, please notify our Covid-19 Support Unit at fmuc19@oireachtas.ie and the Personnel Officer at Ben.Dunne@oireachtas.ie.
Many thanks to our Health and Wellbeing Group who have been thinking ahead and who are going to mark Veganuary. Author and broadcaster Holly White will give a vegan cookery demonstration virtually via MS Teams on Thursday, 20 January at 1 p.m. The event will be recorded and made available on the Plinth afterwards. To register for the event, click on this link. I will leave it at that for this week. As it's the first week back I don't want to overdo the writing!
Enjoy your weekend.
Fanaigí slán,
Peter
---
Relevant links