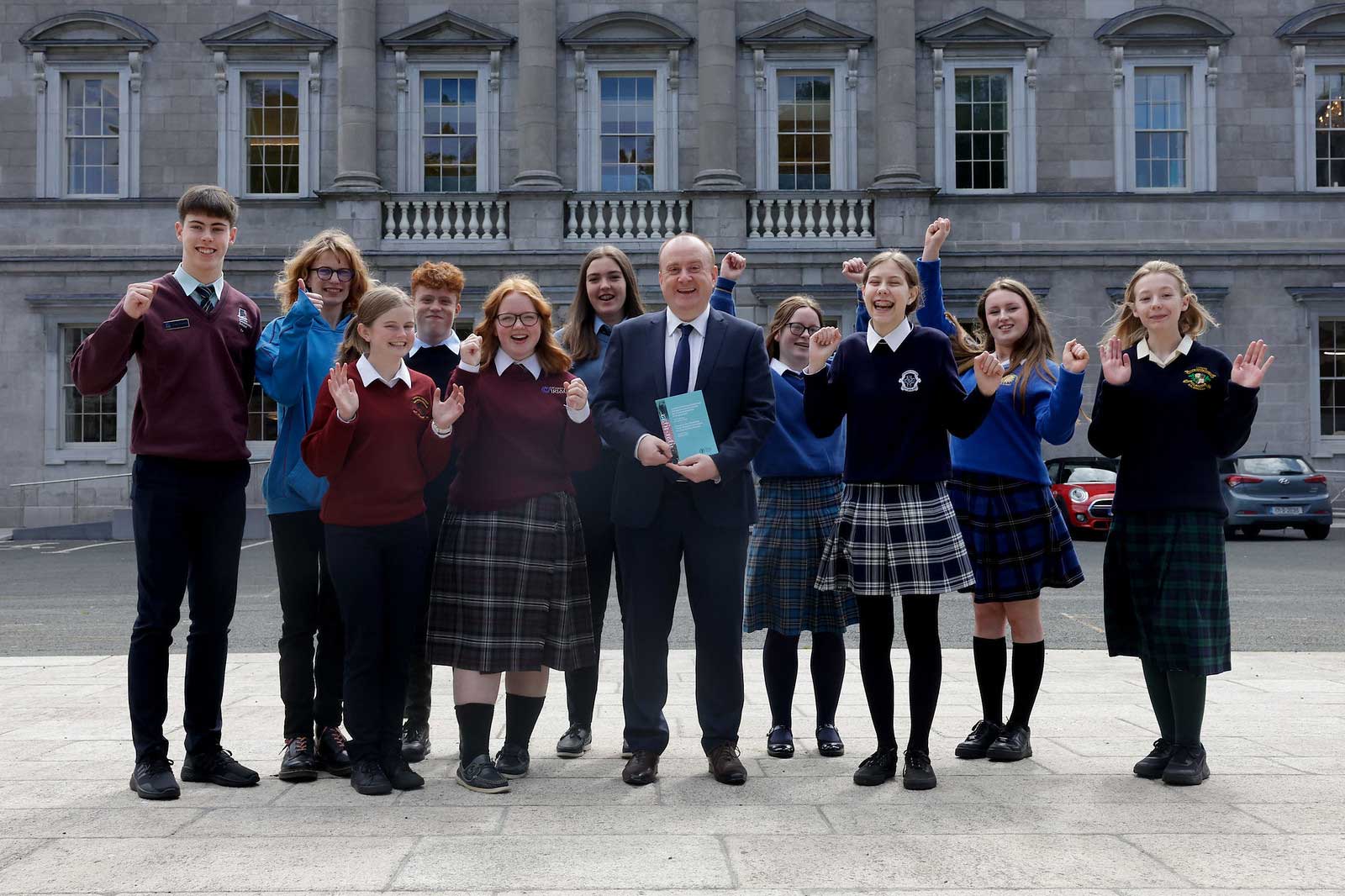 The winners of the Oireachtas Education Treaty Debates Research Project Competition came to Leinster House today to discuss their projects and accept their award certificates.
The competition winners were welcomed to Leinster House today by the Oireachtas Education Officer, Conor Reale, and taken on a tour of the historic building. Later they were presented with their awards by the Cathaoirleach Mark Daly who congratulated them on their achievements.
The competition asked students to undertake a research project on one or more of the Members of the second Dáil Éireann who were involved in the Debates on the Treaty, which took place from 14 December 1921 to 7 January 1922.
Grace Nic Cormaic of Coláiste Oiriall, Co. Monaghan won the overall prize for best project. A special prize for the best use of the primary sources on the Oireachtas website was awarded to Emily Walsh of Presentation Secondary School, Castleisland, Co. Kerry. Nine other prizes were awarded at junior cycle and senior cycle level in Dublin and each of the four provinces.
The competition was part of our programme to mark the centenary of the debates and vote on the Anglo-Irish Treaty in 1921-22.