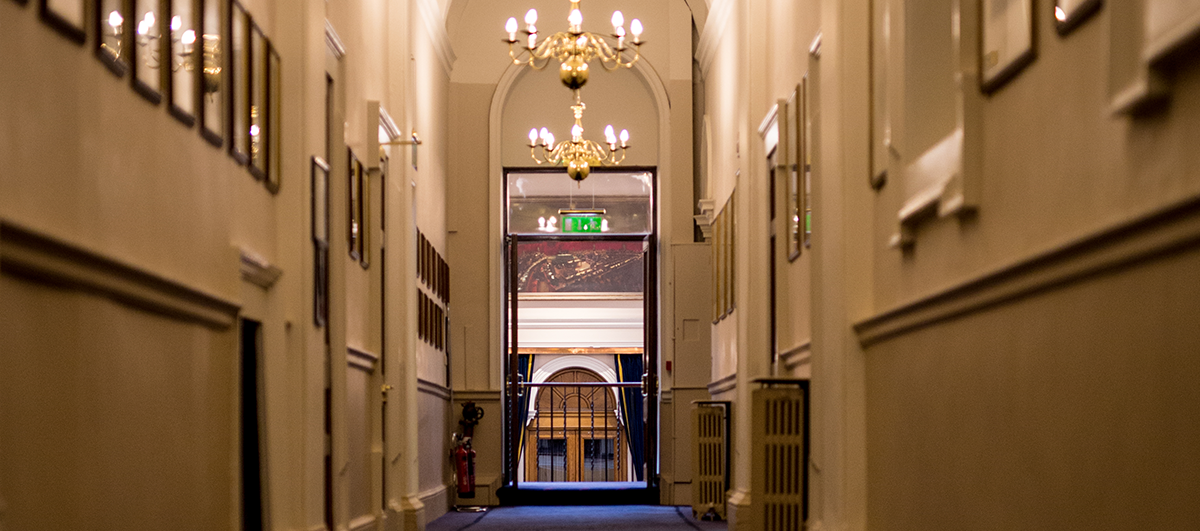 Updates for staff
Last updated: 22 July 16:40
Dear All
This week I want to wrap up with a final update before holidays begin. It has been a really busy year across the Service. You have all put in such a tremendous effort and contributed hugely to the overall success of the Service in delivering for the Members and for the Irish public. As we break for the summer, I want to take the time to recognise your achievements and to thank you all for your huge efforts and hard work. Teamwork, integrity and hard work are the keys to success and we consistently show that we have those qualities in abundance across the Service.
Over the number of months, we have had many promotions – too many people to name individually and all well deserved. The recent Aon Scéal ezine sets out the large number of staff changes that we have seen in the last while. I wish everyone well in their new roles. Change is always a challenge but equally there are always colleagues on hand to help you settle in and to guide you. There have also been many retirements and we wish all of our colleagues well in their new phase of life and, of course, we remember those who have passed away or lost loved ones.
A final piece of work news; our colleagues in the Library and Research Service organised a major conference for over 90 parliamentary librarians and researchers around the world. It took place today and is one of the highlights of the World Library Conference taking place in Dublin all next week. Congratulations to Madelaine Dennison and Claire Hickey and their team for undertaking this project which reflects so well on the Library and Research Service and contributes greatly to enhancing the role of such services worldwide.
On a sporting note, I will have to give a shout out for my adopted county of Galway this weekend. Salthill is festooned in maroon and white flags but there's an odd house sporting the green and gold of Kerry! I hope it is as exciting a match as we had in the hurling final last weekend and may the best team win. Over the summer break we will all be mixing more closely with other people at sporting and social functions. As always stay connected with family and friends but please bear in mind the respiratory guidelines and keep safe. This is the last update for a while. Have a lovely and well-deserved summer break and we will see you all again in September.
Fanaigí slán
---
15 July 13:45
As we head into the summer recess I would like to start with a note of sincere thanks to you all for your very hard work over the past few weeks. The recent weeks have been testing for us all, as always, and the hours have been long including all-night work on some occasions. You have put in huge effort and time and shown immense good will as you worked for unseen long hours. I know and I personally very much appreciate this tremendous effort from all of you. Work, of course, continues over the summer months but happily at a slightly less frenetic pace and it is now time to look forward to a break.

This week we dealt with 8 Bills in the Houses and a range of motions. It was also a busy week for the Committee Secretariat as the Joint Committee on Gender Equality launched its Interim Report dealing with the inclusion of a reference to gender equality and non-discrimination in Article 40.1, and the way in which women and mothers are referred to in Article 41 and the definition of family in the same Article. The Committee's work is an important step forward in these sensitive areas. Congratulations to the Secretariat on this work.
You may have noticed in LH2000 that we have installed a Ukraine War Photography Exhibition, "Chronicles of the Russian invasion of Ukraine in 2022: the beginning". This is on foot of a commitment made by the Ceann Comhairle and the Cathaoirleach who travelled to Kyiv in April. The photos were taken by Ukrainian photojournalist Maks Levin, who was tragically killed by the Russian occupiers in the line of his professional duty. The exhibition presents 60 images, some graphic, that truly convey the atrocities inflicted on the Ukrainian people – it is well worth a look.
During the week it was also nice to welcome back former Cathaoirleach Tras Honan to launch the 'Women in the Seanad' exhibition at Leinster House. This is the second exhibition to mark the Upper House's centenary celebrations and it highlights the lives and work of women senators who have championed minority issues since the first sitting of the Seanad in 1922. The exhibition is on display in the foyer of Leinster House and can be viewed online for those who are interested.
As the summer recess beckons, one of the stalwarts of Leinster House is working hard to clear her desk before she begins a new phase in her life. Margaret Crawley, who has been an outstanding head of HR, will retire at the end of the month. Margaret has been such an important part of life in Leinster House, and we will miss her when she departs at the end of July. We are very fortunate to have a very talented and professional replacement for Margaret as Breda Burke will be our new Head of HR.

We look like we will have a temporary heatwave at the weekend so enjoy your time with family and friends and stay connected while bearing in mind the covid hygiene guidelines. Unfortunately, most recent COVID-19 trends in Ireland and elsewhere across the globe seem to indicate a deteriorating situation which we will monitor closely.
I am looking forward to a great hurling final on Sunday. I hope the match lives up to expectations. It promises to be a great sporting occasion and to all my friends from Limerick and Kilkenny, I say may the best team win!
Fanaigí slán, and while in the sun, stay hydrated and use your factor 50 sun protection!
Peter
---
08 July 16:15
Work continues as we head for the summer recess. We have been dealing with a great number of pieces of legislation with the professionalism that marks our work. I would like, however, to give special mention to the work of the Joint Committee on International Surrogacy which was tasked with considering and making recommendations on measures to address issues arising from international surrogacy. The Committee, in a short three months, engaged with academics, legal experts, surrogates and families who have undertaken a surrogacy journey and this week brought forward 32 recommendations. The Committee has played an important role in clarifying the issues in a very sensitive policy area and has outlined a model for recognising international surrogacy agreements, addressed retrospective recognition of international surrogacy arrangements and considered the most appropriate legislative framework for international surrogacy. I wish to congratulate the secretariat team and advisors led by Fiona Cashin on their work in supporting the Committee.
I want to give a quick update on the Blended Working Policy for the staff of the Oireachtas Service. As you know, it has been developed in consultation with the staff and managers and with the assistance of Departmental Council in consideration of the DPER framework for civil service organisations. At this stage the new Policy has been approved by the Management Board and the process for the application process is being piloted at present. It is expected that the policy will be published later this month. I will keep you informed as matters develop.
On Wednesday we welcomed the graduates and their families from the 2019-2021 Oireachtas Work Learning Programme for their delayed graduation ceremony. The ceremony was hosted by An Ceann Comhairle and was followed by a tea party in the Members Restaurant for the graduates, their families and friends, members from the parliamentary community, the programme partners, staff from sections and departments the graduates carried out their work experience in and some of the new employing departments who have employed graduates from the programme. During their time with us, the ten graduates were placed across different offices throughout Leinster House, the Department of Agriculture, Food and the Marine and the Department of Tourism, Culture, Arts, Gaeltacht, Sport and Media where they gained valuable work experience in multiple areas and learned to work remotely on in a blended setting. I would like to sincerely thank all sections who have placed trainees from the OWL Programme and provided remote working tasks - without your support the programme would not be possible.
The great news is that 6 of the graduates have now taken up part time roles in Departments across the Civil Service and the OWL Steering Group chaired by Margaret Crawley are continuing to work and develop the OWL programme and to seek further training and employment opportunities for current and future graduates. The OWL Programme is now considered the first Supported Employment Model in the Civil and Public Service. I would like to thank everyone who was involved in making Wednesday's event so special, particularly: the HR and EDI Team, Communications Team, Superintendents Section, Facilities, Printing Services, and particularly, Julie, Daniel, Craig, Yvonne and all the team in Catering who put on such a great spread for all the guests in the Members Restaurant. We are all looking forward to welcoming the new group in September.
Yesterday marked the 100th anniversary of the death of Cathal Brugha. He was a crucial figure in the post-Rising reorganization of the Volunteers and Sinn Féin. In that historic and turbulent period he was Ceann Comhairle at the first sitting of Dáil Éireann, president pro tempore until Éamon de Valera's return after imprisonment in April 1919 and Dáil minister for defence during the War of Independence. Brugha was elected for Sinn Féin in the historic 1918 General Election for the Waterford County constituency and was one of just 24 TDs present to convene the first Dáil. He was subsequently returned to the 2nd Dáil in May 1921 from the Waterford-Tipperary East constituency. Opposed to the Anglo-Irish treaty, he was elected in the June 1922 election for anti-Treaty Sinn Féin. History tells us that Cathal Brugha fought and died in a civil war that he tried to prevent and his legacy in establishing Dáil Éireann lives on today.
Diplomatic activity continues apace. The Ceann Comhairle attended Tynwald Day on 5 July which is the National Day in the Isle of Man. The Isle of Man's parliament, is of Norse (Viking) origin and has existed on the island for more than 1,000 years, making it the oldest parliament in the world with an unbroken existence. The ceremony takes place in St John's in the centre of the island and is a formal and colourful day on which Manx people can present a petition to government for changes in the laws that they would like to see happen. This is seen as a hugely important piece of engagement between parliament and its citizens. This week, the House also received delegations from the Knesset and from the New Zealand parliament.
Finally, we are promised good weather for the weekend and next week. As always take to time to meet with family and friends but bear in mind the RSVP rules given the high level of covid circulating in the community – Risk, Symptoms, Venue, People is a good way to assess the risk involved in the various activities you are planning at this time.
Fanaigí slán
Peter
---
01 July 18:40

The House sat today to handle emergency legislation being proposed by the Government. I wish to thank all of the staff who directly service sittings and those who support them, particularly in the very busy weeks leading up to the summer recess.

This week the Commission published its Annual Report 2021. This is an important element of its accountability to the Houses and to the public. I want to acknowledge the considerable achievements of the Service as presented in the report and to thank you for your hard work and professionalism over the year despite the disruption and uncertainty caused by the pandemic. Our achievements over the last year which are a testament to our commitment and determination despite the challenges we all faced in this period. Whether working remotely, on site or in hybrid mode, the focus remained on working together to provide uninterrupted service to support the Houses, their committees and members to fulfil their important roles. The Commission has acknowledged this high level of service and recorded its appreciation for the work of staff throughout this period. Thanks also to staff in the OCSG for drafting the report and coordinating the publication - Mairin Devlin, Gerry Finn, Eoghan Keane, Aisling Byrne and Mary Verso - along with Seán Mac Cathail Riabhaigh (Rannóg an Aistriúcháin) for translating the text, Jason Kiernan (Communications) for managing the graphic design.

Yesterday marked the International day of parliamentarism and the InterParliamentary Union's 133rd anniversary. The IPU, of which we are an active member, does very good work and among other functions measures how parliaments are performing throughout the world. Its current analysis of the state of parliaments and parliamentarians offers mixed results. Some parliaments are becoming more representative, with the proportion of MPs who are women and who are young on the increase. The proportion of parliamentarians who are women stands at a high of 26.2% compared with 11.3% 27 years ago while the number of young parliamentarians has also risen slightly. IPU data also shows that the number of functioning parliaments has decreased slightly from 193 to 190, with the parliaments of Afghanistan, Myanmar and Sudan no longer functioning. The report is a reminder of the need to protect democracy and to promote parliamentary activity.

This week the Parliamentary Budget Office released a publication which was An overview of the Help to Buy Scheme from 2016-2021. It attracted quite a bit of media attention as have some of the PBO's recent reports and is testament to the quality and on point nature of their work. The report reviews the forecasted cost of the scheme versus its actual cost, noting that the scheme is cumulatively 43% over costings and shows there has been significant "deadweight loss", as a third of recipients did not need HTB to meet the 10% deposit requirement of the Central Bank rules. The geographical breakdown of HTB shows that just six counties accounted for 70% of all HTB claims. It is a really useful and independent contribution to the ongoing debate about housing in Ireland and the various measures which have been implemented to resolve the housing crisis here.

You may have seen on Monday that the Virtual Record Treasury of Ireland was launched at Dublin Castle by the Taoiseach and Minister Catherine Martin. This ambitious project, led by Trinity College Dublin, has digitally reconstructed the Public Record Office of Ireland which held the national archives and which was destroyed 100 years ago this week at the start of the Civil War. Trinity College has worked with national and international partners to source digital duplicates of content lost in the destruction. The Library here in the Oireachtas is one of many partners who have been sharing digitised content from their historical collections for inclusion in the Treasury, which is now openly accessible online. The involvement of our Library is a tribute to the importance of the historical archive we hold so congratulations to all of those involved in this very worthwhile project.

The weather for the weekend looks good so, as always, enjoy your time off with family and friends and keep in mind the hygiene guidelines that have served us so well.

Fanaigí slán

Peter
---
24 June 10:30
We marked Pride Month this week with a range of events. Our social media platforms highlighted the organisation's support for the LGBT+ Community with a temporary change of corporate branding to include the Pride flag colours. The Pride flag will also be projected on the Kildare Street facade of Leinster House this weekend and the Pride flag will fly high on the Merrion Lawn. On Tuesday Outhouse CEO, Oisín O'Reilly, gave a Teams presentation which was hugely well attended on the topic of LGBT+ Discrimination & Negative Bias in collaboration with the LGTB+ Group and the Training Unit. The LGBT+ Group and Julie Lyons, who is always involved and committed to our Oireachtas events supported a Pride themed coffee morning - 'Equali-TEA & Cake'- with an array of sweet treats. The Winning Bakers included in first place, Ellen Casey, second place, Diane McSweeney and third place went to Michelle Conville. The coffee morning raised €1,020 and all monies raised will go Trans Equality Together. Many thanks to all those involved in organising and supporting these events.
We had the Summer Solstice on Tuesday 21 June. In the Northern Hemisphere, the June solstice (aka summer solstice) occurs when the Sun travels along its northernmost path in the sky. This marks the astronomical start of summer in the northern half of the globe. In the Southern Hemisphere, the June solstice marks the astronomical start of winter, when the Sun is at its lowest point in the sky. It is an event which is heavily significant in many cultures and is celebrated long into the night particularly in Nordic culture. In Ireland we are reminded every year of the astonishing feat of ancient engineering that is represented in Newgrange. I have never been lucky enough to be in Newgrange for the Solstice….I hope one day I might get that chance.
My weekly update was originally introduced as a response to COVID-19 and was intended to help keep all staff informed on a variety of local developments. During the most acute periods of the pandemic, it also focussed on COVID-19 related issues. Fortunately, we have not needed to focus on COVID-19 in the past few months but the most recent trends in case numbers and hospitalisations mean that COVID-19 is something we need to be wary of again. There have been some subtle changes in public health messaging recently. Personal responsibility is still very much to the fore, and we continue to need staff to remain off-site if they have any symptoms. There is another important nuanced change in recent public health messages – concern for those who are vulnerable, and acceptance that we have no way of knowing who those vulnerable people are, or of knowing who their carers are.
Mask wearing has become less common in the last few weeks. Please wear a mask when moving around the campus and in busy areas. With the return of the warmer weather we can open windows when sharing office spaces to help keep them ventilated. We have hand sanitisers at entrances and doorways around the campus that continue to play a key role in reducing the spread of the virus. These small changes could make a big difference to protecting someone you know. They might even protect you.
We are heading into the last push before the Summer recess. I know that many of you are tired but still working hard. The next three weeks will be difficult but I know we will get through it as we always do. So, take time to enjoy your weekend, stay connected with family and friends as always.
Fanaigí slán.
Peter
---
17 June 18:00
The Centenary of the publication of Ulysses was the main focus of Bloomsday yesterday. The very courageous decision by Sylvia Beach, the owner of Shakespeare & Company, a Parisian bookshop, to publish the Joyce manuscript has launched thousands of books, research, theses, seminars, summer schools, performances and much else based on the original work. As a Dubliner myself, I just love the fact that people from across the world are still reading this story and are celebrating the place where the book is set and that I know so well. Beach was an American born writer, bookseller and publisher who not only helped Joyce become published but was also involved in launching the first book by Ernest Hemmingway – a contemporary of Joyce's who was also based for a time in Paris. So all in all, Sylvia was definitely one of the social influencers of her time.
Staying with the theme of books and research, the Library & Research Service yesterday held a virtual information session with Oireachtas Members and staff and gave an overview of its Environmental Indicators series. This innovative, policy-relevant product uses different visual formats to provide statistical data on a range of environmental issues and themes. A video about the series is available here while the latest quarterly update can be accessed from this link. If you would like to receive regular information from the L&RS, you can sign up for their blog alerts via their website or drop them a line at library.and.research@oireachtas.ie.
Last week, while we were in recess, the Ceann Comhairle and several members visited Cyprus and met with Annita Demetriou the Cypriot Speaker and other members of their 56 strong House of Representatives. He met also with Faith Leaders from the various communities on the island. It was also an occasion to visit and pay tribute to the small Irish Garda force who have a key role in restoring law and order in the UN buffer zone there. Still on the international front, the Houses are continuing to support Ukraine – this week the Seanad received four members of the Verkhovna Rada. It was an emotional moment as they individually addressed a packed Seanad. This week also saw a visit from Apostolos Tzitzikostas, President of the Committee of the Regions and his team. The European Committee of the Regions which is a political assembly composed of 329 members and 329 alternates from all EU countries is the voice of regions and cities in the EU. It represents local and regional authorities across the European Union and advises on new laws that have an impact on regions and cities. Thanks to the Seanad Office, our Protocol and Security teams, the Committee Secretariat and others who ensured that these visits ran according to plan and, in particular, to the Cathaoirleach and Senator Garret Ahearn who guided the Ukrainian visit.
HR with support from ICT and the Facilities Management Unit are currently working on the Blended Working Policy and process for making applications based on the centrally agreed framework published by the Department of Public Expenditure and Reform. In developing our policy, we are consulting widely and have considered the findings of two staff surveys we conducted in 2020 and 2021. In the past few weeks, HR have held feedback meetings with all grades of staff and met with a Departmental Council subcommittee on the policy. Research has also been conducted in other Parliaments and we have researched best practices in other organisations. The policy aims to allow for the greatest level of flexibility while ensuring the Service can operate effectively as a parliamentary service. Staff will need to apply to take up Blended Working under the new arrangements. As we arrange the transition from the current temporary home working arrangements to the new agreed blended working arrangement, we will provide all of the necessary equipment and an appropriate independent ergonomic and work-station assessment.
I wish to thank everyone who has taken the time to give their views so that we can develop a policy to meet the needs of the Service and take account of staff preferences. It is intended that the policy will be finalised in early July and I will keep you updated on progress.
Finally, I wish to congratulate Michael Errity on his promotion to Chief Operating Officer which was approved by the Commission on Monday. This is a great personal moment for Michael and his family, and we wish him well in the new role. Just a quick reminder before I close that Covid cases are rising so please pay attention to the respiratory hygiene guidance, mask up and stay at home if you do have symptoms or do not feel well. Enjoy the weekend – the weather promises to be very good and stay connected with family and friends.
Fanaigí slán
Peter
---
03 June 11:20
This week saw the first day of our meteorological summer so we are almost half way through the year and heading for both the longest day of the year on 21 June and the summer recess; summer Holidays are coming within touching distance. Thank you all for your hard work so far this year. Things are starting to normalise across the campus and we are making progress across all fronts. The progress we are making together as an organisation can be seen clearly in the ambition of our Strategic Plan which I had the pleasure of launching on Monday. I was delighted to see almost 180 colleagues on the MS Teams call and to take your questions and very constructive input.
This week we had 95 members and staff from 46 overseas parliaments join us in Dublin for the Standing Committee meeting of the Parliamentary Assembly of the Council of Europe. Ireland assumes the presidency of the Council from May to November this year. There was some excellent discussion on key issues around human rights, democracy and the rule of law. The Ceann Comhairle and Cathaoirleach introduced a session and Minister Coveney gave a tour de force performance in a Q&A session on Tuesday on Ireland's presidency priorities and on current European issues. Our Interparliamentary and Protocol teams did a brilliant job in organising the three days. It was also a really great networking opportunity for us and for me, in particular, in the run up to hosting the huge PACE Speakers conference in September 2023. The great work we did earlier this week bodes well for 2023.
Across the organisation we continue to receive many delegations from overseas. On Wednesday, the Ceann Comhairle met with the New Zealand Speaker, the Right Honourable Trevor Mallard and on Friday Ms. Olha Stefanishyna the Ukrainian Deputy Prime Minister for European and Euro-Atlantic Integration. Deputy Brendan Smith, Convenor of the Irish-Ukrainian Friendship Group also attended. These were two key meetings in the week which show the value of parliamentary diplomacy for their respective countries.
Today, the Joint Committee on Environment and Climate Action met in the Seanad Chamber with representatives of Foróige and Comhairle na nÓg for an engagement on 'Youth Perspectives on the Climate Challenges'. The Cathaoirleach, Senator Mark Daly, also addressed the meeting. This event opens up the Houses to the voices of young people to hear their perspectives on climate action and climate change which will impact their lives on an ongoing basis. I would like to acknowledge the work of all the staff who helped organise this event especially the Committee's team of Gina Long, Claudia Zelli, Ciara Kilbane and Noeleen Kelly.
In relation to the environment and climate change initiatives you might wish to consult this recent report by the Parliamentary Budget Office on incentives for purchasing electric vehicles. It is one of the most comprehensive pieces of peer analysis I have seen on the EV market across Europe.
This week the Service recommenced a project to catalogue 10,000 historical Oireachtas files. This important project was suspended due to the pandemic, and we are now very pleased to welcome three archivists on-site (Amy Carter, Jim Dunleavy, Jessica-Lucia Agnoli) who will professionally catalogue our most valuable historical files. If your section has files which you think could be of historical value please contact Mark Reynolds, Records Officer and Archivist, mark.reynolds@oireachtas.ie. All files will be catalogued in our Merrion Square offices and returned to their point of origin once catalogued. At the end of this project we will have detailed summaries of our historical files. This is an important building-block in our strategic goal of establishing the Oireachtas Archives to safeguard and preserve the documents produced by the Houses of the Oireachtas.
Finally, we need your help with the Equality Diversity and Inclusion Survey. The response rate of 11% is low so we have extended the closing date to next Friday, 10 June to give everyone an opportunity to share ideas on how the Houses of the Oireachtas can be an inclusive organisation. I would appreciate it if you can complete the survey which is available on the link here in both English and Irish versions. It will take approx. 15-20 minutes to complete.
The Bank Holiday is almost upon us. As always enjoy your weekend and stay connected to family and friends.
Fanaigí slán,
Peter
---
27 May 16:00

The Ceann Comhairle and the Cathaoirleach were in Kyiv last week. It was an arduous journey involving flights to Poland, a long journey by road and a long train journey under heavy security escort. Both officeholders were invited to visit the Verkhovna Rada by its Speaker Ruslan Stefanchuk and were delighted to do so. The visit is a testament to the developing relationship between our two parliaments. It also reflects the incredible support of the Irish people who have welcomed thousands of Ukrainian citizens to Ireland as they flee the terrible war in progress there. The presence of the Ceann Comhairle and the Cathaoirleach in Ukraine and, particularly their visit to the towns of Bucha and Irpin was also a powerful statement of political and human solidarity.

The business of the week was briefly interrupted on Tuesday during Leaders Questions for some moving statements of support for the families so grievously affected by the mass shooting in Uvalde, Texas. It is hard to believe that events like this keep happening on a regular basis and our thoughts and prayers are with the very young victims and their two teachers who died in this tragedy.

You will have received a survey from our Equality team in recent days. The purpose of the survey is to assess and improve our services and to help us develop the first Equality, Diversity and Inclusion (ED&I) Strategy for the Houses of the Oireachtas. Phase One of the development of the strategy is to understand people's experience and awareness of ED&I across the parliamentary community. Your feedback will be really important in letting us know how we can become a more diverse, inclusive, people focused and engaged Parliament. Please note that the survey is anonymous and the responses will be reviewed and stored by the ED&I team only.

Earlier this week, the Cathaoirleach hosted a visit to the Seanad for an address by Congressman Richie Neal. Mr Neal was accompanied by and US Ambassador Cronin and eight fellow Congressmen and women in a huge show of support for the Good Friday (Belfast) Agreement and continued peace in Northern Ireland. It was a hugely successful event for us. I would like to thank all of our teams across the organisation who worked so hard on making the visit such a success.
We have just completed our Strategic Plan and it was laid before the Houses yesterday. Thanks again to all staff for their contributions during the consultative phases and special thanks to the staff in OCSG, Rannóg and Communications coordinating on the publication today. We will be formally presenting the plan to you all on Monday next 30 May at 3pm so I look forward to meeting you all online.

I will conclude by congratulating our social team who again have won a social media award at the annual #Sockies awards for the best use of Instagram by a public body. The team also took silver for 'Facebook State Body', and bronze for both 'Twitter State Org' and 'Social Media Strategy State Body'. This is two in a row for the Instagram win so no pressure for the hat-trick next year. As always the winning of an award for social media reflects not only the ingenuity of the social media team but also the creators of the content which the team puts out – and that is down to all the staff who work in the Houses – so well done all round.
As always, enjoy your weekend, hopefully Leinster will win in Marseille, and stay connected to family and friends.

Fanaigí slán,
Peter
---
20 May 15:00
We are preparing for the visit of Congressman Richie Neal next week. Representative Neal will be here next Monday and Tuesday with a full Congressional Delegation and will take time to address the Seanad. So, if you are onsite next week you might notice a lot of activity as the event unfolds, particularly on Tuesday afternoon when he is addressing the Seanad.
On Wednesday the Equality, Diversity and Inclusion (ED&I) Officer, Roisin Deery, launched a survey as part of the consultation phase for the development of the first Equality, Diversity and Inclusion Strategy for the parliamentary community. The survey is available in both English and Irish versions. It will take approx. 15-20 minutes to complete. The development of the ED&I Strategy is strongly welcomed and will help us to become a more inclusive and people focused environment, which are two core values of our new Strategic Plan 2022-2024: A Parliament Working Effectively for the People. The Strategy will also help us meet our obligations under the Public Sector Duty Section 42 of the IHREC Act 2014 and fulfil some of the recommendations of Report on a Family Friendly and Inclusive Parliament. We welcome your input and encourage you to use this opportunity to provide feedback on the areas we are doing well and the areas we can improve on. If you have any questions regarding the survey you can contact Roisin at: Roisin.Deery@oireachtas.ie/ 01 6183034.
This week we say goodbye and wish a happy retirement to Leo Curley. Leo came to us from the Department of Agriculture but many of you will know Leo from her time in the Bills Office where she served as a Principal Clerk for over six years, meeting the demanding legislative requirements of the Houses during many particularly busy sessions. Since October 2020 Leo worked in the Records Management Unit as Project Manager for the successful roll out of eDocs across the Service. So while Leo's procedural knowledge and administrative skills will be a loss to us in the Service, retirement will also give Leo the chance to continue to indulge her love of travelling.
And finally, this is National Bike Week when we get a chance to join various events around the country and to promote the value and benefits of cycling. It is a mode of transport which gained hugely in popularity over the last number of years, particularly due to weeks like this. This year people are invited to make various pledges and to use social media to promote their cycling events. I had my own bike serviced during the week, and intend to use it a bit more for cycling to work - the weather is better and there is plenty of daylight so I've literally run out of excuses!
As always enjoy your weekend and stay connected with family and friends.
Peter
---
13 May 16:00
We celebrated Europe Day on Monday, 9 May which marks the anniversary of the historic 'Schuman Declaration'. The Declaration proposed the creation of a European Coal and Steel Community, whose members would pool coal and steel production and who would later become the founding members of what developed to be the modern-day European Union.
This week also marks the 50th Anniversary of the referendum in which the Irish people voted to join the then European Economic Community (10 May 1972). Over the last two years it was difficult to mark the day as we would have liked but this year we were able to film the flag raising ceremony, hear from young people in a Committee meeting, receive Commissioner Hahn and conduct various other activities which highlight the central role and importance of Irish involvement in the evolving European project. I wish to thank all of the teams who were involved across the organisation in bringing these Service- and Member-led events to us.
Training Section has initiated a very successful set of knowledge sharing seminars for staff. Next week the staff of the Seanad Office will give the seminar on their roles and how they do their work. Previously you would have heard from OCSG, the Bills Office, the Journal Office and the Questions Office. And while the first few seminars have emphasised the procedural aspects of our work there are further seminars planned presented by other non-procedural Sections. The seminars are given on Teams and are easy to access. I encourage you to join the sessions to meet colleagues you may not know and to learn about the great work done across the organisation. I would like to thank the Training Section for organising this initiative as part of the organisation Learning and Development Strategy.
You will recall that we recently asked staff to consider a temporary assignment with the Dept. of Children, Equality, Disability, Integration and Youth (DCEDIY) to assist them in issues arising from the Ukrainian crisis, in particular to support the refugees who have come to Ireland. I am pleased to say that five staff (1 Clerical Officer, 1 Junior Clerk, 2 Administrative Officers and 1 Assistant Principal Officer) volunteered and were supported by their managers and colleagues to commence their roles this month. I wish our colleagues every success in their assignments.
On a happy note, one of our ushers, Eamon Lavin, is retiring shortly. Eamon has been working with us as an usher for nine years having joined us in January 2013 following following a full career as a Chief Officer in the Prison Service. Eamon has been a quiet, pleasant and unassuming member of our security team. We wish him and his family good health and an enjoyable retirement.
I know that you are all well aware of the Covid-19 message as you've probably read it here almost a hundred times in the last 26 months, so I'll be brief – please continue to be careful and respect the safety choices of those who may be living with or caring for vulnerable loved ones.
Tomorrow is UN International Day of Families so enjoy your weekend with family and friends agus fanaigí slán.
Peter
---
06 May 17:15
I hope everyone enjoyed the May Bank Holiday break despite the mixed weather. It was good to get some time off and as we head into these longer days I would encourage everyone to use their leave to achieve a healthy balance between work and personal life. We returned to business in what has been a short but productive week dealing with bills at all stages and with debates on issues of importance to all citizens at local, national and international level.
I wrote last week about the changing Covid-19 situation and we announced our latest updated response earlier this week. We have made a few adjustments to take account of the current public health advice. However, the basic rules are still the same:
Do not attend Leinster House if unwell
Wear a mask in busy and crowded areas
Follow the usual hygiene rules on hand-washing
Resume attendance in the office 2 days a week and to continue to attend in person where it is required to undertake a particular role.
We have also changed the limit of 20 people at events. Numbers attending will now be subject to the maximum capacity of the venue. This is a welcome change as people are eager to attend events again. Hopefully, it is an indication that things are returning somewhat to normal.
On that note, this week we saw the formal launch of the #Seanad100 programme. There are some display cases in the Garden Room just off the main lobby which contain original Seanad roll books and other artefacts while in the lobby there is a temporary exhibition about some notable Senators from the last 100 years. I wish to thank the Seanad Office and Public Engagement team for their excellent work in making these arrangements.
The Parliamentary Budget Office working with the OECD and supported by our Protocol Team organised a really interesting international conference in Dublin Castle this week. We hosted Budget Offices, independent fiscal institutions and parliaments from over 35 countries around the world. The conference is a very important networking and shared learning opportunity where best practice and improved methodologies are discussed. Among others, the conference was addressed by Commissioner Mairead McGuinness who spoke about sanctions taken by the EU against the aggressors in the war in Ukraine. It went really well and was a great team effort. It was the first major event hosted by the Houses since Covid restrictions were reduced and it was hugely important that it went well. I want to thank Annette Connolly, Denise O'Connell and the team for organising this very successful event.
As always, enjoy your weekend and stay connected with family and friends.
Fanaigí slán.
Peter
---
29 Apr 16:00
I hope you all had a chance to take a decent break during the Easter recess and to enjoy some down time with family and friends. It is so important to take time away from the pressures of work and to look after yourselves and those around you. We are heading into the May Bank Holiday weekend which I hope will give you the opportunity to take some extra time to do that.
Business this week was, nonetheless, back to usual with various government Bills and Private Member's Bills taken at various stages and motions which led to vigorous debate on issues of importance to Irish people across the country. The subject of turf garnered a lot of media coverage. I think we can be quite proud of the fact that the Houses of the Oireachtas are the national forum for discussion and debate irrespective of whatever position may be held on an issue and that we serve to facilitate those debates.
Our Health and Wellbeing team have continued to organise events for 2022. The most recent webinar this week was on Fighting Fake News. I wish to thank the team and the presenters Ciaran O'Connor and Aoife Gallagher from the Institute for Strategic Dialogue, a think-tank based in London which specialises in monitoring disinformation and extremism. I gather it was a really interesting presentation.
Positive Covid-19 cases have decreased compared with recent weeks, but we are still asking everyone to continue to be vigilant and follow public health advice on preventing the spread of Covid-19 infection in the Leinster House complex. We will be issuing new guidance next week to reflect the current public health advice.
The May Bank Holiday has existed in Ireland since 04 May 1994 and is most closely related to the International Worker's Day celebrated around the world on 01 May each year. In Ireland we have long celebrated Lá Bealtaine or Beltane which divided the ancient Celtic year in two and signalled the end of winter and the start of summer – let's hope the weather holds for the weekend. Enjoy your time off.
Fanaigí slán,
Peter

---
08 Apr 16:00
This week we hosted a range of very high profile events. President Zelenskyy addressed a Joint Sitting of both Houses on Wednesday. It was a historic and emotional occasion in front of a packed Chamber. Ukrainian citizens who had recently arrived in Ireland were present in the Chamber to witness the event with the Ukrainian Ambassador while the Diplomatic Corps and other Ukrainian citizens were present in the public gallery. This was also a first in that the address was delivered by video conference by a Head of State from a country at war. It was a hugely significant event. The address from the President brought home to all in a very forceful way, the reality and the horrendous events of this terrible war. From our point of view the planning and implementation of the arrangements by our staff to support the address was first class. I wish thank all those involved but, in particular, I wish to thank Elaine Gunn, Ciaran Doyle, Noreen Banim, Sheila Ryan, Donnacha McKeon, Jason Kiernan, Liam O'Brien and Alan Ruane who led their teams and the various contractors who were so intimately involved in this event. The Ukrainian Day menu created by Julie and John in catering was a brilliant addition to the day. We were also pleased to host Her Excellency Marta Lucía Ramírez, Vice President and Foreign Minister of Colombia on Tuesday and Alison Johnstone, MSP, the Scottish Presiding Officer and her staff on Thursday so it was a very busy and productive week all round.
On staff news I wish to again acknowledge the departure and achievements of Teresa Doolan as Superintendent and to announce that we are pleased to welcome Noel Murphy who has been appointed temporarily as Superintendent and Liam O'Brien who will temporarily take on the duties of Captain. These are important security and front of House positions and I am pleased that both officers have agreed to take on such challenging roles.
Paul Godden is retiring this week. Paul worked for a time for the Fine Gael party as a printer from April 2002 and he then worked as a printer in the print facility from January 2007 until his retirement. Paul is known to all as a hard-working, reliable and chatty character with a wry sense of humour. He will be missed by work colleagues. We wish him and his wife Iris the best for a healthy retirement.
Today is the Cystic Fibrosis Ireland's Annual Fundraising Day, better known as '65 Roses Day'. This is a very worthwhile charity and we have some staff members who suffer from this disorder. If you would like to support '65 Roses Day' there are boxes of Purple Roses located in the Houses of the Oireachtas this week; the self-service restaurant, LH2000 reception and the enquiries desk in Main Hall. Darren Fitzgerald is kindly promoting this charity.
Finally, we are heading into a two-week well-earned break over the Easter recess and I hope you all get an opportunity to take annual leave during this time. I also hope the weather remains kind and that you get a chance to meet family and friends and have an enjoyable Easter Holiday.
Fanaigí slán,
Peter
---
01 Apr 16:30
We have reached the 1st of April and I ask myself where the time has gone. I am sure I am not alone in asking myself this question. The first quarter seems to have flown by. This week I want to give a huge thanks to all for the work done to date. Next week is our last before we have a well-earned break for the Easter recess.
The Department of Public Expenditure and Reform Blended Working Policy Framework has now been published on Plinth. This document provides an overarching framework to inform the development of blended working policies in government departments and offices and to ensure a consistency of approach across the Public Service. The HR team have been working on the development of the policy document for the Oireachtas Service in anticipation of the publication of the framework based on two surveys of staff conducted in 2020 and 2021 and an assessment of role suitability for blended working. Consultation with all staff networks is commencing and as well as consultation with staff unions/associations. Staff feedback sessions on the policy will be organised shortly and I strongly encourage you to take the opportunity to give your views on the best approach for making this new way of working operate most effectively for all. We are working towards having a policy in place by the end of June 2022 and I will keep you updated on progress.
On the business front we are deep into preparations for the address of President Zelenskyy to a joint sitting of the Houses on 6 April. The format for the event has been approved by the Business Committee and the Seanad CPPO. It should last for about an hour and promises to be a historic, moving and innovative moment. It will be the first address delivered by video conferencing and all of our teams are working hard to make sure it happens seamlessly. We intend to invite some Ukrainian citizens in Ireland and Ukrainian citizens working in the Houses to be present for the address. The Diplomatic Corps will also be present and the address itself will be carried on Oireachtas TV and on our web and social media platforms. It will also be covered by national and international broadcasters. I want to thank all of the teams across the Service who have been involved in preparing this important work.
World Autism Awareness Day takes place tomorrow 2 April and begins World Autism Month which will be celebrated during April. Autism is something which many people can find challenging to understand and many are unaware of barriers Autistic people face within society. This week, a number of reports and guidance documents have been published to raise awareness and provide supports to people with Autism in Ireland. On Wednesday, AsIAm Ireland's National Autism Charity, launched a new report, Same Chance Report, which gives a snapshot of where public knowledge of Autism is at presently and what it is like to stand in the shoes of an Autistic person in Ireland. Some of its findings include: Only 4 in 10 Irish people claim to have a 'good' understanding of Autism, 6 in 10 people associate negative connotations with Autism and only 6 in 10 people believe autistic children should attend the same school as non-autistic children. If you would like to learn more about autism and how you can support a person you know with autism some useful links include: https://autism.ie/ and https://asiam.ie
Everyone will have noticed that Covid-19 is still with us, and the BA.2 sub-strain is extremely contagious. The Service is monitoring public health advice and will do everything necessary to comply with that advice. Although I've said this many times before, I still need, and genuinely appreciate your continued support in keeping the parliamentary community safe. Please do not come onsite if you have any symptoms, follow the public health advice, wear a mask and wash/sanitise your hands.
Enjoy your weekend, stay connected with family and friends and remember that Sunday is Census night.
Fánaigi slán,
Peter


---
25 Mar 12:00
This week, I want to start with a reminder about COVID 19. There have been an estimated 120,000 cases in the last 6 days and with 10 days isolation that means that nationally there have been over one million absences due to sick leave. I issued two staff emails on this matter this week as it is such an important matter. With the increase in positive Covid-19 cases being reported across society (including in the Houses of the Oireachtas), we really have to step up our efforts and remind everyone of our COVID 19 preventative measures. We are doing this because we want a safe workplace. If you are feeling unwell, please do not come onsite. If you have any COVID-19 symptoms, please follow the latest HSE advice. We have published updated COVID-19 guidance documents on the Plinth – please take the time to read them.
The Business Committee agreed yesterday that we would restrict group visitor numbers on site to a maximum of 20 and that we would advise and request that everyone wears masks while on site until the Easter break. Our current advice:
Wear a mask in the Leinster House Complex unless alone or eating.
Continued handwashing using soap and water and regular use of hand sanitisers which have been provided onsite.
Cover your nose and mouth with your bent elbow or a tissue when you cough or sneeze. Put used tissues into a bin and wash your hands.
Choose open, well-ventilated spaces over closed ones. Open a window if indoors.
Try to avoid crowded places where you cannot keep a distance from people – there's a greater risk of infection in crowded and enclosed spaces.
Respect the personal space of others.
Continue to implement the Clean Desk and Shared Spaces Policy
Between now and Easter, we have also reduced the requirement for staff to attend the office from up to 2 days to 1 day a week unless it is necessary to attend in person to undertake a particular role.
The war in Ukraine has brought some horrendous sights into our homes on a daily basis. The Business Committee has agreed to a proposal from the Ceann Comhairle to hear from President Zelenskyy. This will take place with Members of both Houses at 10 a.m. on 6 April next and will be a moment to show solidarity with the Verkhovna Rada, the Ukrainian Parliament and the Ukrainian people. We have a connection with the Verkhovna Rada because five years ago we welcomed a staff delegation from there to LH. Following this Michael Errity, Derek Dignam, Bridget Doody and Karin Whooley travelled to Kiev to run workshops on parliamentary procedure, governance and communications and witnessed at first hand the very difficult situation that people were living under.
The war in Ukraine has also increased the level of risk for cyber-attacks. Our ICT team are doing everything possible to prevent such attacks but we need staff to be vigilant when opening emails or dealing with phone calls, SMS text messages, social media, etc. The Houses of the Oireachtas remain a real target for cyber-attacks. Look out for the unexpected, being asked to do something you have never been asked to do before or anything indicating a sense of urgency, claiming you will be penalized if you do not take action immediately! If you have any doubts, please contact the ICT Service Desk, who are here to help.
Most importantly, even if you think you may have accidently clicked on a link that you now think may be malicious, please contact the ICT Service Desk immediately. Anyone can make a mistake and the sooner we know the more likely it is that we can curtail or mitigate a cyber-attack!
On a more positive note, our Health and Wellbeing event yesterday was about our OWL Programme, the applied learning, development and socialisation programme for young adults with an intellectual disability. The Equality, Diversity and Inclusion Officer, Roisin Deery, introduced the session and spoke about how the programme was delivered during the pandemic and the successes of the programme. Peter Furlong from KARE discussed the origins of the programme that is run in partnership with WALK and the Houses of the Oireachtas Service since 2018. Jane Courtney and Jessica Potter, the OWL Co-ordinators, discussed the benefits of the programme and the supports they provide to trainees and staff. Three of the 2019-2021 OWL Programme Graduates, Aaron Collins, Kim O'Kelly, and Sarah Carroll, spoke about their experiences of participating in the programme 2019 – 2021. The general consensus was that the programme has been of enormous benefit not only to the trainees but also to the sections of the Service and other workplaces that they have joined. For staff who were unable to attend, or would like to watch again, the video can be viewed on the Plinth here.
A panel of graduates from the programme 2019 – 2021 has been set up and so far 5 of the graduates will be placed in various Government departments and bodies over the coming weeks. The Oireachtas Service are continuing to work with DPER and PAS to secure employment for all graduates. We wish the programme, and the trainees, every success on their continuing journey and careers. A formal graduation ceremony will take place when the current COVID 19 situation improves. For more information on the programme please click here. It is one of the best programmes I have seen in a long time and is a credit to the Houses of the Oireachtas and our staff – long may it continue. I want to pay particular tribute to Margaret Crawley for the fabulous work she has done on the programme since its inception. Margaret has been the driving force behind the programme and deserves enormous credit for its success. Roisin Deery is now leading the Oireachtas team overseeing the programme and continuing the great work.
Finally, I wish to close by letting you know that Teresa Doolan, our Superintendent is leaving her post and moving to the Department of Justice. Teresa has been with us for just over two years and was our first female Superintendent in over 100 years. Teresa has been a brilliant addition to our team; a calm, efficient and highly effective Superintendent who brought a new outlook to the position. We are sad to see her leave us and her expertise will be greatly missed. We wish her every success in the future. Personally, it has been an immense pleasure working with Teresa and I am sure I am not alone in that view. We wish her every success in her new role.
Finally, the weather looks good for the weekend; it's promised to be up to 18⁰C on Saturday so wherever you are get out and enjoy the sunshine and stay safe.
Fanaigí slán.
Peter
---
11 Mar 17:00
Dear all,
As we approach the St Patrick's Day break, I wish to sincerely thank everyone for the immense hard work that you have all been doing since the start of this session in January. We started the year with great hope that COVID-19 would soon vanish from our everyday conversation. To a great extent the covid situation has stabilised albeit that many people are still being infected daily. However, COVID-19 has been displaced in the news cycle by the horrific events of the war in Ukraine. Our thoughts are with those who are suffering and dying in the conflict and, in particular, with the women, children and elderly who are bearing the brunt of it according to independent reports.
Is cuid de thraidisiún bródúil Thithe an Oireachtais é an Ghaeilge a chothú agus a chur chun cinn, agus tá ról reachtúil againn ina leith sin. Dé Máirt seo caite, sheol an Leas-Cheann Comhairle, Caitríona Ní Chonghaile TD agus Leas-Chathaoirleach an tSeanaid, Seosamh Ó Raghallaigh, Grúpa Stiúrtha maidir leis an nGaeilge don dá Theach. Mar chuid de Straitéis na Gaeilge agus de réir Scéim Teanga Sheirbhís Thithe an Oireachtais, is é cuspóir na nGrúpaí go mbainfear úsáid níos mó as an nGaeilge sa dá Theach. Trí thacaí a sholáthar do Theachtaí Dála agus do Sheanadóirí, oibreoimid chun cur de réir a chéile leis an méid Gaeilge a labhraítear sa dá Theach. Déanfaidh na Comhaltaí a bheidh páirteach sna Grúpaí Stiúrtha faireachán ar an gcuspóir sin.
In the Houses of the Oireachtas, we have a very proud tradition and a statutory role to protect and promote the Irish language. Last Tuesday, An Leas-Cheann Comhairle, Catherine Connolly, TD and An Leas-Chathaoirleach of the Seanad, Joe O'Reilly launched steering groups on Irish Language for both Houses. As part of Straitéis na Gaeilge and in line with our Irish Language Scheme, the purpose of the groups is to focus on greater use of the Irish language in both Houses. Through the provision of supports to Deputies and Senators, we will work towards facilitating a progressive increase in the amount of Irish spoken in both Houses. The Members participating in the steering groups will monitor that objective.
We celebrated International Women's Day on 8 March with an important debate in the House, by lighting up the Kildare Street façade in purple and by highlighting the day on social media. We will continue to mark occasions like IWD because of their importance and as part of our public engagement programme. The Merrion Street façade, of course, continues to be illuminated in the Ukrainian colours. I wish to thank our hardworking Facilities Team and the OPW who arrange such lighting projects, sometimes at short notice, and our Social Media Team who bring our efforts in this regard to public attention.
Finally, Training Unit have organised an online training course on Workplace Bullying for Members, Office staff, and staff employed by Members and political parties. All staff and Members are encouraged to take the time to complete the e-Learning course, which takes approximately 45 minutes. The purpose of the course is to raise awareness of bullying in the workplace and to help identify it and to explain how to report it. Courses like this are important in promoting mutual respect and in helping us to maintain the Houses as a good place to work into the future.
The weather is promising to be wet and windy for the weekend but hopefully it will be better for next week as we move back to public festivities and parades around the country. Enjoy the Saint Patrick's Day break and events and stay connected with family and friends.
Fanaigí slán,
Peter
---
04 Mar 17:40
The House dealt with many items of business which were in the news for much of this week; there were debates on Ukrainian sovereignty and territorial integrity, the situation in Israel and the Palestinian territory and the issues facing the Traveller community. Bills on institutional burials, reducing electricity costs, redundancy payment and health-related matters were also considered. A new joint committee on gender equality also began its work in considering the recommendations of the Citizens' Assembly. Seachtain na Gaeilge was marked by statements in the Dáil on Wednesday and in the Seanad on Thursday by an address by Ms. Linda Ervine. All in all a lot of work is being done by our teams, as always.
As we gradually return to the office you will begin to notice that there are many new faces around the place. This is not surprising as we have welcomed 144 new staff since March 2020. Many of the new staff have not met colleagues even in their own sections. During the week I heard of two ways that some sections are dealing with this gap. The Editors Office led by Anne Maxwell did a 'walk and talk' in the Phoenix Park over the weekend which was really successful. Next week the Committee Secretariat will hold a social evening in the Visitors' Bar organised by Noel Murphy. These are simple but really effective measures to get to know each other again and anew, and enjoyable occasions for all those attending.
Brian Hickey retired last week. Astute and unflappable, he was one of the leaders of the Committee Secretariat and had spent many years there as a clerk as well. Brian also served in many of the procedural sections over the years and in many departments having started in the Department of Education. He is an unassuming man and capable of the most honest insights. More often than not he kept his counsel but was someone to whom everyone listened when he spoke. He will be greatly missed by his colleagues and friends and we wish him and his wife, Carmel, many happy years in retirement and in supporting his beloved Dubs.
One final thought: This week, in particular, because many daffodils are now out, you may have pondered about the coming of spring and milder weather. On 1 March we saw the beginning of what is known as Meteorological Spring. Later in the month, on 20 March, we will have the Vernal Equinox or Astronomical Spring. And some hold to the idea that St Brigid's Day on 1 February marks the end of winter and, therefore, the beginning of spring in Ireland. Whatever date you decide, take time to enjoy the first flush of flowers and maybe the start of serious gardening for the year.
The overall Covid-19 situation in the Houses is still stable and the return to normal is continuing. The key advice is not to attend on site if you have any symptoms, and to follow hand hygiene and respiratory etiquette guidelines. Enjoy your weekend, take time to meet with family and friends and, as always, stay safe.
Fanaigí slán,
Peter
---
25 Feb 16:10

It has been quite a busy week on the diplomatic front. The Ceann Comhairle and the Cathaoirleach met with the new US Ambassador Claire Cronin after which the Ambassador was warmly greeted in both Houses. The Dáil also recognised the presence of the Ukrainian Ambassador to Ireland Ms. Larysa Gerasko, who was in the Distinguished Visitor's Gallery for a very poignant debate on the Russia-Ukraine security situation which took place on Wednesday evening just hours before the first missiles were launched. Our thoughts are with Irish citizens living in Ukraine, with Ukrainian citizens living in Ireland and with all those who will inevitably be harmed by the intensification of this dreadful crisis. As a gesture of solidarity with the Ukrainian people, the east and west facades of Leinster House and the Obelisk on Leinster Lawn will be lit in the Ukrainian colours at night.
Today, both Officeholders also hosted EU Commissioner Suica and representatives from the European Parliament and the European Council for a working lunch in advance of an event taking place over the weekend as part of the Conference on the Future of Europe. The purpose of the Conference is to give European citizens a voice in how the European Union should respond to the challenges, priorities and opportunities we are all facing. The Conference is expected to reach preliminary conclusions in Spring 2022. I wish to thank Sheila Ryan, our new Head of Protocol and her team and, of course, our indefatigable Usher team for the warm greeting they give to all our visitors on these important occasions.
Our hard-working Health and Wellbeing group organised a webinar on Thursday with Caroline Reidy who spoke about the Remote Working Policy, a phased return to the workplace approach, the benefits and challenges of remote working and how to manage in these new scenarios while maintaining a good work-life balance. I had the benefit recently of attending a webinar given by Caroline which was really thought provoking so I hope those who managed to attend it got the same value as I did out of the presentation. Rest assured that as we transition back to the new normal we will support you all in the best way we can.
As you know further public health changes were announced this week. It is a welcome development to know that the pandemic situation is stabilising. With effect from next Monday the mandatory requirement to wear masks will be removed while the public health advice that masks should continue to be worn on public transport and in healthcare settings remains. The public health guidance is that we continue to manage risk for ourselves and for others who are more vulnerable including by wearing masks, physical distancing and avoiding crowds as well as basic hand and respiratory hygiene. Our COVID-19 Response Plan and Code of Conduct are being updated to reflect the recent changes in consultation with the Health and Safety Committee. The requirement not to come onsite if you have symptoms of COVID-19 also remains.
We seem to be entering a colder but more settled period of weather and there is definitely a "stretch in the evenings" so be sure to get out and about and to enjoy time with family and friends this weekend.
Fánaigí slán
Peter
---
Relevant links