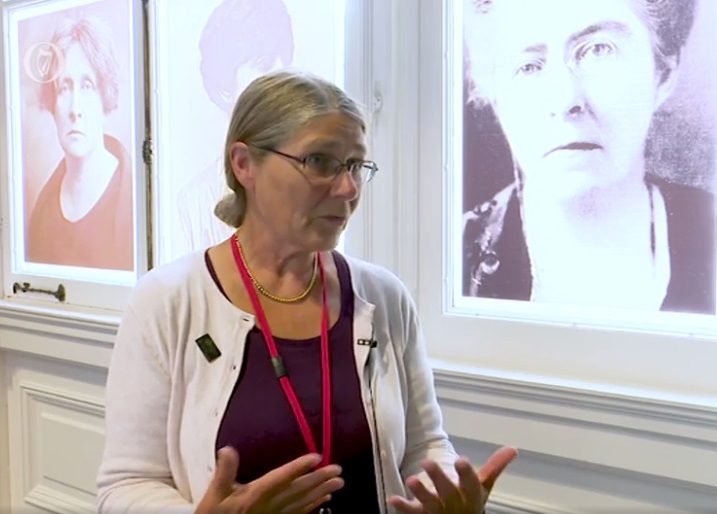 Votes for Women: Suffrage and Citizenship
20 July - 14 December
Leinster House

We are hosting an exhibition of artefacts, images and ephemera celebrating the Irish suffrage movement. The exhibition is in partnership with the National Museum of Ireland and the National Library of Ireland.
To see the exhibition, book a free tour of Leinster House.
Launch
Senator Ivana Bacik, chairperson of the Vótáil 100 steering committee, outlines the events planned to commemorate the centenary of Irish women's right to vote.