The committee holds public hearings on areas related to the legislative powers of Seanad Éireann and public policy.
Small and medium sized businesses
The committee has published its report on small and medium sized businesses (SMEs). The report calls for a range of actions, including the introduction of a new junior ministerial role, entrepreneurial education in primary schools and specific supports for female entrepreneurs.
Press releases
27 May 2019, 10.41
Seanad Public Consultation Committee begins consultation on 'Travellers Towards a more equitable Ireland post-recognition'
16 May 2019, 09.03
Seanad Public Consultation Committee calls for series of measures to support SME's as Brexit nears
Recent videos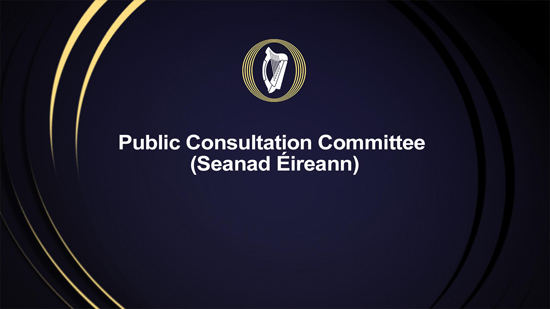 Tue, 13 Nov 2018
Seanad Public Consultation Committee
Public consultation on small and medium sized business in Ireland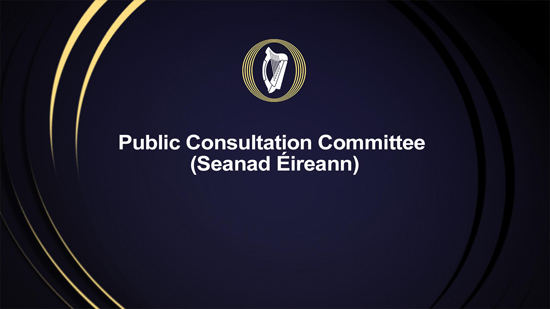 Tue, 5 Dec 2017
Seanad Public Consultation Committee
Public Consultation on the Status, Treatment and Use of the National Anthem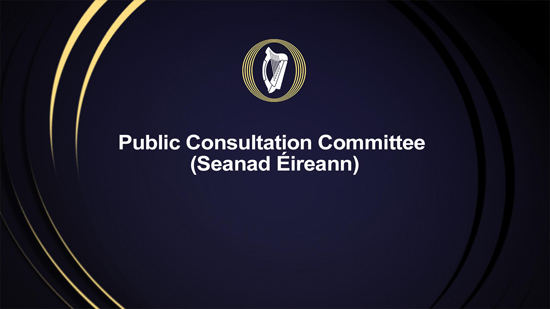 Thu, 6 Jul 2017
Seanad Public Consultation Committee
Agenda:Public Consultation on Children's Mental Health Services in Ireland
In attendance: Session A: 10 a.m. - Professional Bodies / Clinicians
Session B: 2 p.m. - State/Official Bodies
Recent reports
Small and Medium Sized Businesses in Ireland
Seanad Public Consultation Committee report on Small and Medium Sized Businesses in Ireland
Status, Treatment and Use of the National Anthem
Seanad Public Consultation Committee report on the status, treatment and use of the National Anthem
Report on Children's Mental Health Services
Seanad Public Consultation Committee Report on Children's Mental Health Services
Recent documents
Tue, 21 May
Submissions on Small and medium sized businesses (Part 2)
Tue, 21 May
Submissions on Small and medium sized businesses (Part 1)
Tue, 17 Jul
Submissions on the Status, Treatment and Use of the National Anthem
Committee contact details
Seanad Public Consultation Committee:
Leinster House
Kildare Street
Dublin 2
D02 XR20