27
days until the Dáil resumes
28
days until the Seanad resumes
27
days until the Dáil resumes
Business Papers
No business papers were published today.
There are 158 Members (called Deputies or TDs) of Dáil Éireann.
There are 60 Members (called Senators) in Seanad Éireann.
Ireland is a parliamentary democracy. The National Parliament (Oireachtas) consists of the President and two Houses: Dáil Éireann (House of Representatives) and Seanad Éireann (the Senate) whose functions and powers derive from the Constitution of Ireland enacted by the people on 1 July 1937. The Houses of the Oireachtas are situated at Leinster House, Dublin.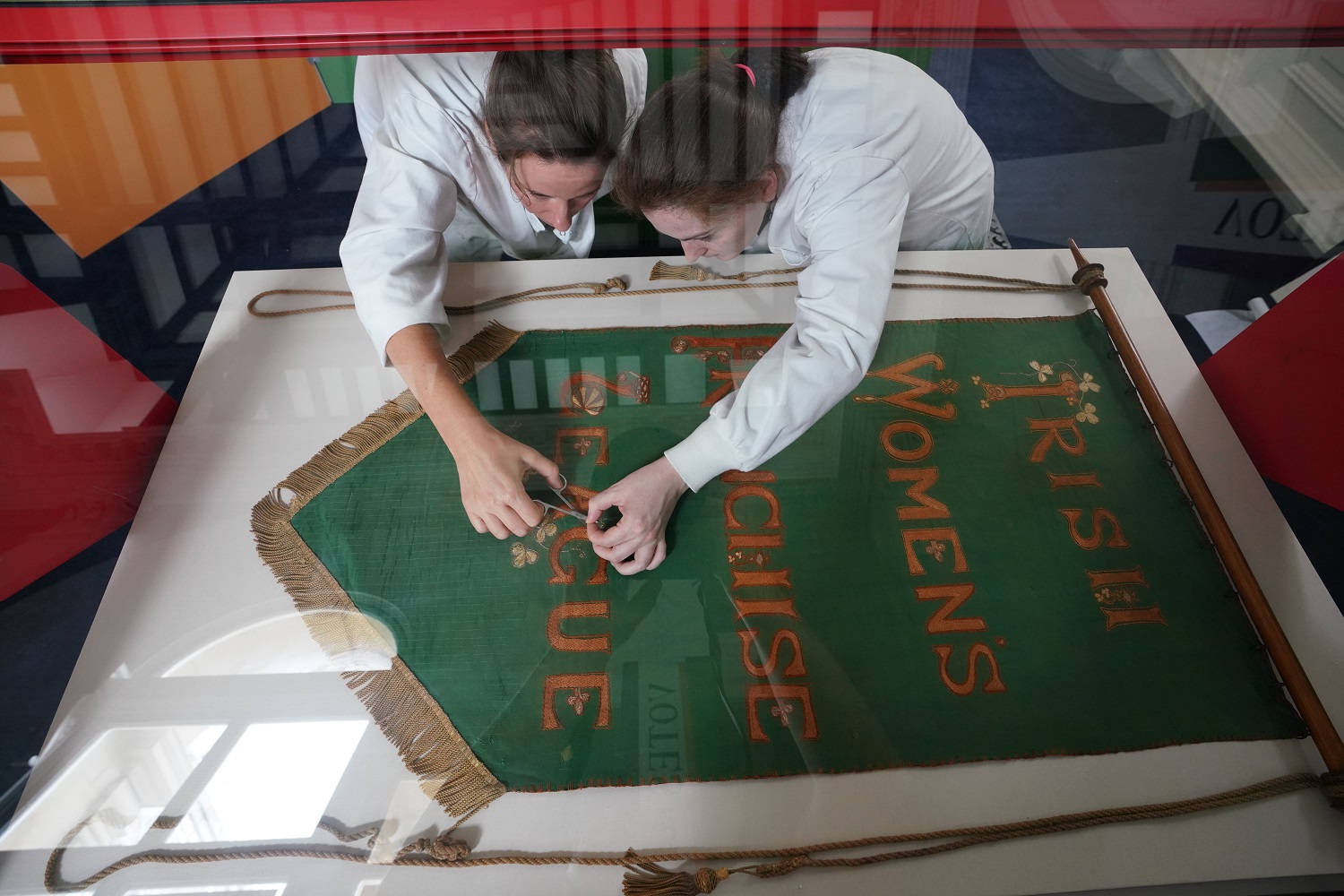 Votes for Women: Suffrage and Citizenship
This summer we are hosting an exhibition of artefacts, images and ephemera celebrating the Irish suffrage movement. To see the exhibition, come on a guided tour of Leinster House. There are four tours daily, Monday to Friday, and admission is free.
Local government and political summer schools - Oireachtas TV debate
With the Houses of the Oireachtas in recess, Flor McCarthy discusses political summer schools with Pat Leahy, political editor of The Irish Times, Dr. Mary McAuliffe, assistant professor, gender studies, UCD and Diarmaid Ferriter, Professor Modern Irish History, UCD.
The programme also features a debate on local government with Mark Callanan, lecturer, Whitaker School of Government and Management, IPA, and Fintan O'Toole columnist, The Irish Times. The discussion asks how effective local government is and how much power local councillors have.
Small and medium businesses - how can we help them thrive?
The Seanad Public Consultation Committee plans to create an integrated national strategy proposal document supporting the fostering, growth and sustainability of indigenous Irish SMEs.
Organisations and individuals are invited to contribute by sending written submissions to the Committee.
Press releases
30 Jul 2018, 10.49
Communications Committee to question Facebook executives about moderation of violent, harmful content
27 Jul 2018, 12.01
Ireland must remove barriers to employment for people with disabilities, 3 Oireachtas Committees find in report
26 Jul 2018, 13.47
Houses of Oireachtas publishes 2018 Language Scheme
25 Jul 2018, 10.45
National Development Finance Agency to discuss PPP policies with Finance Committee
19 Jul 2018, 14.00
Oireachtas exhibition marking 100 years of suffrage opens to public
Did you know?
Seanad Éireann was abolished in 1936 only to be re-established in 1938 under the Constitution of Ireland.
Recently considered Bills and Acts
8 Aug 2018
Before Dáil Éireann
Personal Injuries Assessment Board (Amendment) (No. 2) Bill 2018
No. 97 of 2018
7 Aug 2018
Before Dáil Éireann
Local Government (Rates) Bill 2018
No. 96 of 2018
1 Aug 2018
Before Seanad Éireann
Qualifications and Quality Assurance (Education and Training) (Amendment) Bill 2018
No. 95 of 2018
31 Jul 2018
Before Dáil Éireann
Coroners (Amendment) Bill 2018
No. 94 of 2018
Subscribe to any of the options below and receive weekly and daily schedules from Dáil Éireann, Seanad Éireann and Committees, directly to your email.
Sorry, the site is experiencing some technical difficulties. Please try again.
To complete the subscription process, please click the link in the email we just sent you.
To unsubscribe at any time, simply click the unsubscribe link at the bottom of any email sent to you.