Oireachtas committees advise the Houses of the Oireachtas on a range of specific areas. Committee members include TDs, Senators or both. Committees receive submissions and presentations from members of the public, interest groups and Government Departments. Their public meetings are broadcast live and recorded and they may publish reports on specific issues. Committees also scrutinise Government expenditure and debate proposed legislation.
Post-Budget Report
The Committee on Budgetary Oversight has published its post-Budget 2022 report.
The report includes a number of observations and recommendations around issues that could have an impact on Budget 2022 as well as improvements for future Budgets.
The Committee has also made a number of comments on the recommendations set out in its pre-Budget reports.
Committee on Children, Equality, Disability, Integration and Youth invites submissions on the General Scheme of the Child Care (Amendment) Bill 2021
Find out more
If you are interested in responding to a call for submissions to a public consultation, it is important that you read the guidance note.
Scrutinising Government spending is one of the important functions of Dáil Éireann and its select Committees. Find out more about the process by which Committees scrutinise the Government's annual Estimates for spending on public services.
Recent debates
Thu, 25 Nov 2021
Select Committee On Finance, Public Expenditure And Reform, And Taoiseach
Business of Select Committee
Tue, 23 Nov 2021
Select Committee On Agriculture, Food And The Marine
Message to Dáil
Thu, 18 Nov 2021
Select Committee On Finance, Public Expenditure And Reform, And Taoiseach
Message to Dáil
Thu, 18 Nov 2021
Committee Of Public Accounts
Business of Committee
Press releases
30 Nov 2021, 18.14
Health Committee to discuss report into crack cocaine use in Tallaght with representatives
30 Nov 2021, 16.45
Joint Committee on Transport and Communications to meet with Chairperson Designate of Transport Infrastructure Ireland
30 Nov 2021, 16.25
Joint Committee on Tourism, Culture, Arts, Sport and Media to discuss elimination of abuse against referees, officials and players in sport
30 Nov 2021, 12.45
Caighdeán Gaeilge na hArdteistiméireachta agus Gaeilge na nÁbhar Oidí agus na Múinteoirí
What happens when the EU proposes new legislation for member states? This infographic outlines how the Oireachtas reviews and responds to such proposals.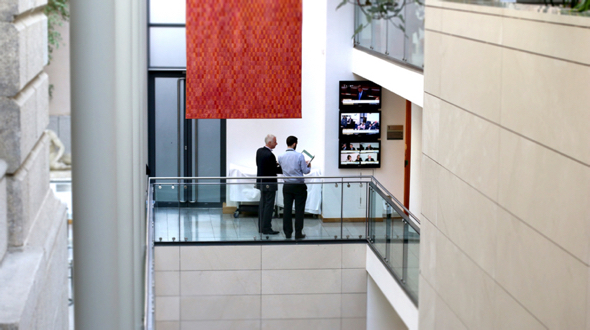 A number of parliamentary inquiries have been conducted by the Houses of the Oireachtas. The reports of these parliamentary inquiries have been laid before the Houses of the Oireachtas.
To find a report published by a committee of a previous Dáil, search the Oireachtas Library & Research Service catalogue. There, you will find all committee reports and other documents laid before the Houses of the Oireachtas.
If you are interested in what was said at a public meeting of a committee, visit the committee debates page and search by date.
For other information about committees of the 31st Dáil, which sat from March 2011 to February 2016, you could browse the archive of committees of the 31st Dáil.
Do you know your standing committees from your joint committees from your select committees? Decode parliamentary jargon with our A to Z guide.
What are standing Committees?
Standing Committees are established by Standing Orders of the Oireachtas and fulfill functions that are required by every parliament, such as the scrutiny of public accounts.
What is the difference between select and joint Committees?
A select Committee includes Members from either the Dáil or the Seanad, but not both. A joint Committee has Members from both Dáil and Seanad.