Press releases
25 Sep 2019, 16.19
Joint Committee on Employment Affairs and Social Protection to hear Pre-Budget Submissions from St Vincent de Paul and NCBI
3 Jul 2019, 10.34
Joint Committee on Employment Affairs and Social Protection to hear pre Budget submissions
19 Jun 2019, 16.45
Joint Committee on Employment Affairs and Social Protection to discuss Bogus Self Employment
Recent videos
Thu, 10 Oct 2019
Committees
Pre-legislative scrutiny of the general scheme of the Payment of Wages (Amendment) Bill 2019
Thu, 26 Sep 2019
Committees
Pre-Budget Submission
Tue, 9 Jul 2019
Committees
Motion on Social Welfare Consolidation Act 2005 (Specified Bodies) Regulations 2019
Recent reports
Report on Labour Activation
Joint Committee on Employment Affairs and Social Protection report on labour activation
Report on supports available to people with disabilities transitioning from education or training into employment
Joint Committee on Employment Affairs and Social Protection et al. report on supports available to people with disabilities transitioning from education or training into employment
Recent documents
Thu, 10 Oct
Opening statement, Adrian Cummins, CEO, Restaurants of Ireland
Thu, 10 Oct
Opening statement, Michael Lennon, President, Irish Hotels Federation et al.
Thu, 10 Oct
Opening statement, Dr Donal de Buitléir, Chair, The Low Pay Commission et al.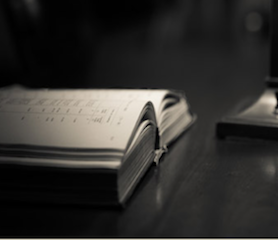 The select committee comprises only Dáil Members. It meets to consider legislation and Estimates relating to the Department of Employment Affairs and Social Protection.
All proposed EU legislation in the area of employment affairs and social affairs is scrutinized by the committee and decisions are made regarding such proposals.
Committee contact details
Committee on Employment Affairs and Social Protection
Leinster House
Kildare Street
Dublin 2
D02 XR20
Press Officer
Robert Kennedy-Cochrane
(01) 618 4149
(085) 870 7436