The special committee considers the withdrawal negotiations of the UK from the EU and the implementation of recommendations made by the previous special committee (of the same name) which considered the implications for Ireland of the UK's withdrawal. The work of both special committees is included on these pages for ease of reference.
Committee publishes report on Brexit
The committee has published its report on the implications of Brexit. The report details the challenges and potential solutions under a range of headings including health, citizenship and the economy.
Supporting documents are available here.
Press releases
4 Jul 2017, 14.11
Special Seanad Committee launches its report on Brexit
21 Jun 2017, 15.24
Seanad Committee on Brexit to conclude public hearings
6 Jun 2017, 12.07
Former President of European Parliament to appear before Seanad Brexit Committee
Recent videos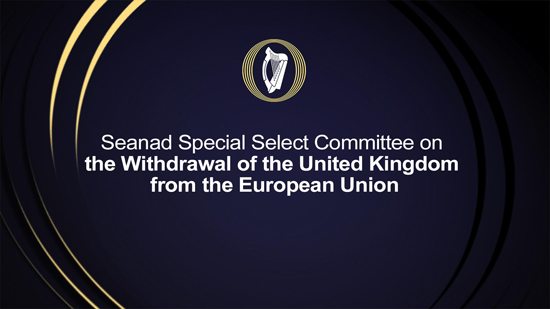 Tue, 4 Jul 2017
Seanad Special Select Committee on the Withdrawal of the UK from the EU
Report Launch on Brexit: Implications and Potential Solutions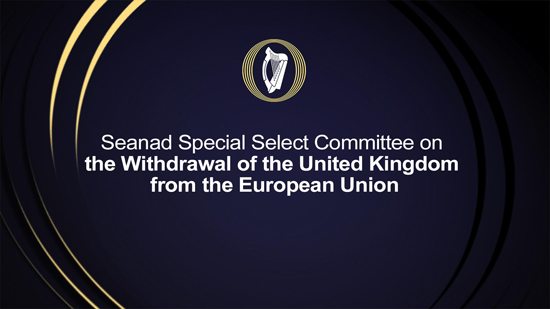 Thu, 8 Jun 2017
Seanad Special Select Committee on the Withdrawal of the UK from the EU
Implications of the UK's Withdrawal from the European Union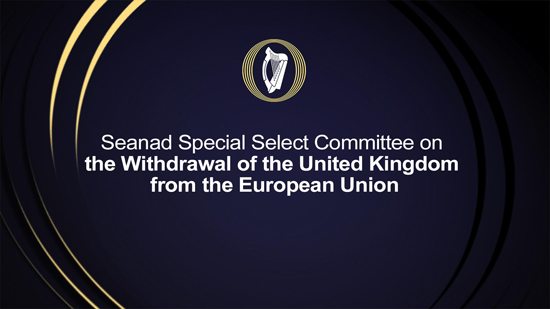 Wed, 7 Jun 2017
Seanad Special Select Committee on the Withdrawal of the UK from the EU
AGENDA: Implications of the UK's Withdrawal from the European Union
Recent documents
Thu, 8 Jun
Opening Statement, Trinity College Dublin (TCD)
Thu, 8 Jun
Opening Statement, Mark WJ Ferguson, Science Foundation Ireland (SFI)
Thu, 8 Jun
Opening Statement, Irish Congress of Trade Unions
Recent reports
Brexit:Implications and Potential Solutions, Annex 2 Part 1
Brexit:Implications and Potential Solutions, Annex 2 Part 1, Background documents
Brexit:Implications and Potential Solutions, Annex 2 Part 2
Brexit:Implications and Potential Solutions, Annex 2 Part 2, Research Paper : Key Elements for UK–EU27 Energy Cooperation After Brexit
Brexit:Implications and Potential Solutions, Annex 2 Part 3
Brexit:Implications and Potential Solutions, Annex 2 Part 3 Brexit and the Ireland/Northern Ireland Border Corridor The Impact of Brexit on the Drinks Industry
Committee contact details
Seanad Special Select Committee on the Withdrawal of the UK from the EU
Leinster House
Kildare Street
Dublin 2
D02 XR20