The special committee considers the withdrawal negotiations of the UK from the EU and the implementation of recommendations made by the previous special committee (of the same name) which considered the implications for Ireland of the UK's withdrawal. The work of both special committees is included on these pages for ease of reference.
Activities in 2017 and 2018
The Committee has published a report of its activities in 2017 and 2018. During this time, the Committee has been tracking the progress of the withdrawal negotiations and engaging with visiting delegations from across the EU, including members from Westminster.
Press releases
4 Jul 2017, 14.11
Special Seanad Committee launches its report on Brexit
21 Jun 2017, 15.24
Seanad Committee on Brexit to conclude public hearings
6 Jun 2017, 12.07
Former President of European Parliament to appear before Seanad Brexit Committee
Recent videos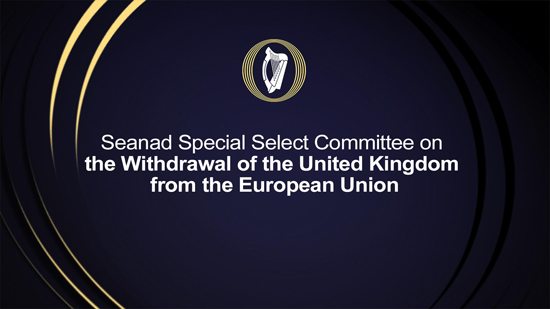 Wed, 8 May 2019
Seanad Special Select Committee on the Withdrawal of the UK from the EU
Engagement on citizenship rights following the withdrawal of the UK from the EU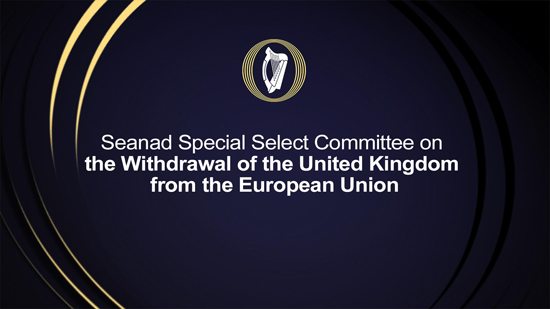 Tue, 4 Jul 2017
Seanad Special Select Committee on the Withdrawal of the UK from the EU
Report Launch on Brexit: Implications and Potential Solutions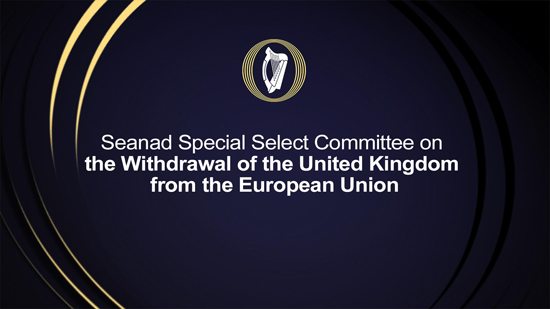 Thu, 8 Jun 2017
Seanad Special Select Committee on the Withdrawal of the UK from the EU
Implications of the UK's Withdrawal from the European Union
Recent documents
Tue, 7 May
Opening statement, Les Allamby, Chief Commissioner, Northern Ireland Human Rights Commission
Tue, 7 May
Opening statement, Colin Harvey, Professor, School of Law, Queens University, Belfast
Tue, 7 May
Opening statement,Daniel Holder,Deputy Director, Committee on the Administration of Justice
Recent reports
Report of Activities in 2017 and 2018
Seanad Special Select Committee on the Withdrawal of the United Kingdom from the European Union report of Activities in 2017 and 2018
Travel report of delegation visit to Belfast, 4-5 March 2019
Seanad Special Select Committee on the Withdrawal of the United Kingdom from the European Union travel report of delegation visit to Belfast
Brexit:Implications and Potential Solutions, Annex 2 Part 1
Brexit:Implications and Potential Solutions, Annex 2 Part 1, Background documents
Committee contact details
Seanad Special Select Committee on the Withdrawal of the UK from the EU
Leinster House
Kildare Street
Dublin 2
D02 XR20