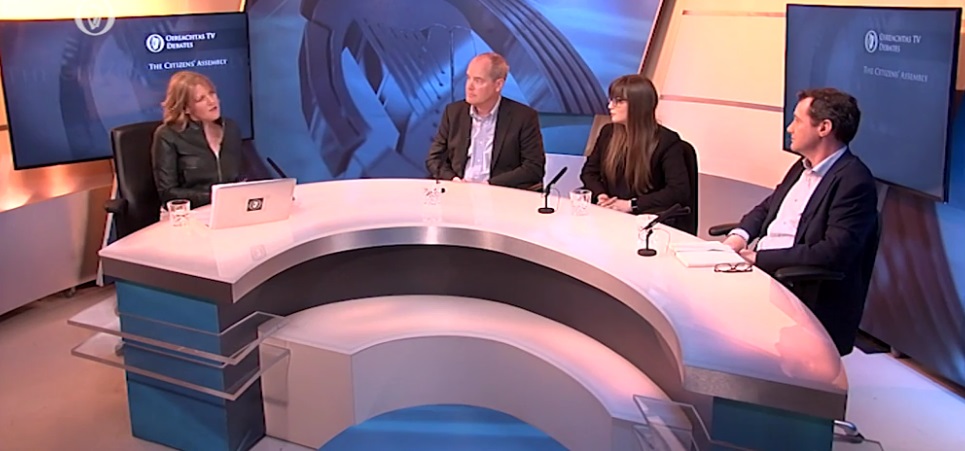 Oireachtas TV has released a new studio debate, The Citizens' Assembly.
The Citizens' Assembly is soon to conclude its deliberations. Flor MacCarthy explores the significance of the assembly and asks how sign useful and democratic the assembly has been.
The programme also looks at how the Constitutional Convention and the Citizens' Assembly came about and compares them to similar initiatives in other countries.
Flor is joined in the studio by Professor David Farrell, head of the School of Politics and International Relations, UCD; Órla Ryan, reporter, thejournal.ie; and Dr. Eoin O'Malley, School of Law and Government, DCU.
To watch the debate on the Citizens' Assembly, visit Oireachtas TV productions.