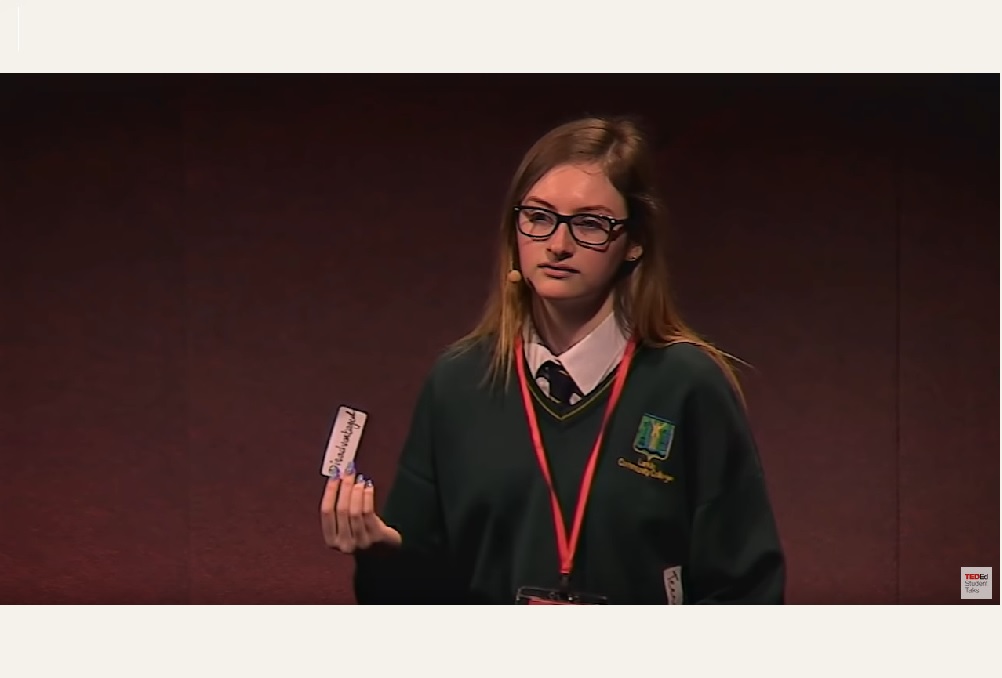 Alex Kennedy, from Larkin Community College, Dublin, has been selected to participate in the TED-Ed Weekend event in New York early next year.
Alex is one of 15 students from around Ireland who participated in the Oireachtas TED-Ed Club this year. The students met in Leinster House for training and public speaking coaching. In March 2019 they gave TED-style talks in Dublin Castle.
The programme was part of Dáil100, the Houses of the Oireachtas commemoration of the centenary of Dáil Éireann.
TED-Ed Weekend events are gatherings of students selected from TED-Ed Clubs worldwide. The weekend will showcase and amplify the voices of the next generation of TED speakers.
 Watch Alex's talk, entitled Peel off the label
Watch all the Oireachtas TED-Ed Club talks