Leinster House is home to a collection of paintings, sculpture and other art work. Take a look at a selection here or visit us to see them for yourself.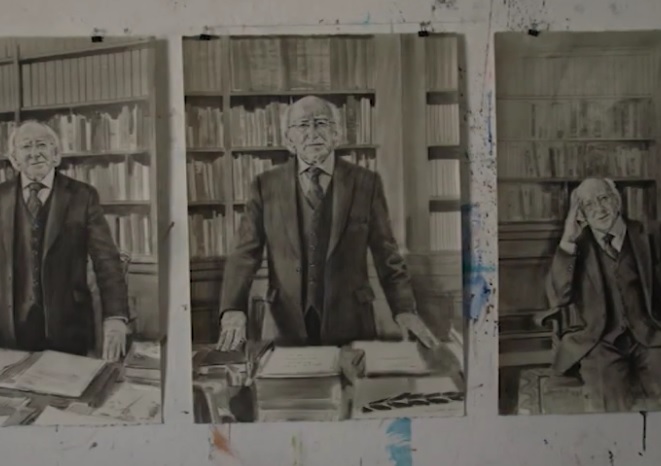 House of Art
This remarkable documentary explores of the portraits in the State Art Collection at Leinster House, presented by artist and then president of the Royal Hibernian Academy Mick O'Dea. O'Dea also gives a unique insight into his painting of the portrait of President Michael D. Higgins which hangs in Leinster House.
Portraits of former Taoisigh of Ireland
During the existence of the Irish Free State (6 December, 1922 - 29 December, 1937) the head of government was known as the President of the Executive Council.
Sculptures of Leinster House
Watch a six minute video tour of the sculptures and monuments inside and outside Leinster House.
A Woman's Place
Follow artist Noel Murphy on his six-month project to create a painting of all 53 sitting women members of the Houses of the Oireachtas.
Some of the other art work on display in Leinster House
Last updated: 7 October 2020