The Parliamentary Assembly of the Council of Europe (PACE), which is based in Strasbourg, can be considered the oldest international parliamentary assembly with a pluralistic composition of democratically elected members of parliament. 
The Council of Europe started with ten member states, which included Ireland and held its first session on 10 August 1949. The Assembly is one of the two statutory organs of the Council of Europe, which also includes a Committee of Ministers (Ministers for Foreign Affairs), usually meeting at the level of their deputies or Ambassadors. It now has 46 member states. The statutory aim of the Council of Europe is to achieve greater unity among its members through debates, agreements and common action.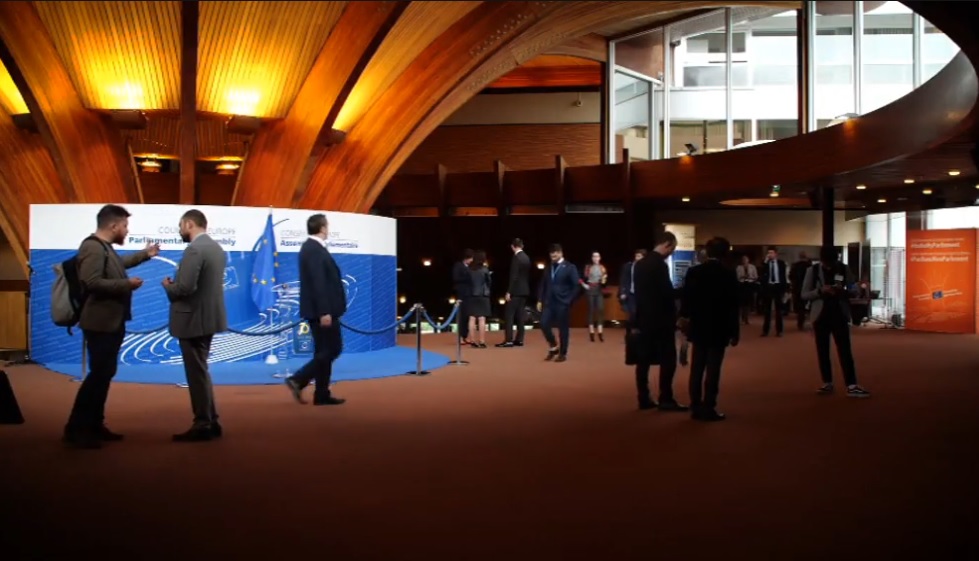 Documentary
Watch this documentary for a behind-the-scenes look at the work of the Parliamentary Assembly of the Council of Europe and the Irish delegation's role.
Irish delegation
The Irish parliamentary delegation to the Assembly comprises four full members and four substitute members.
Full members
Senator Fiona O'Loughlin – leader of the delegation
Substitute members
About the delegates
Delegates attend plenary sessions of the Assembly in Strasbourg four times a year.

Ireland has a seat on each of the Assembly's six main committees, while the leader of the Irish delegation sits on a seventh, the standing committee. Delegates attend meetings of these committees throughout the year. The committees meet during the plenary sessions of the Assembly and about six or seven times a year in various member state countries.

Members also participate in election observation missions at the request of PACE.

Membership of the delegation is based on party strengths within the Houses. The Chief Whip appoints the leader of the delegation.

The credentials of the delegation must be ratified by the Assembly at the opening plenary session each January.

The delegation may be appointed for the duration of a Dáil, or on an annual basis. Members of the delegation cannot be replaced mid-term except in the case of a general election or the death of a member, as laid down in the rules of procedure of the Assembly.

PACE has adopted Resolution 1348 (2003) on gender-balanced representation in the Parliamentary Assembly. Accordingly, national parliaments must ensure women are included in their delegations to PACE in at least the same percentage as is present in the national parliament with the aim of including at least a 30% representation of women.
For more information, see the website of the Parliamentary Assembly of the Council of Europe.
Contact details
Inter-parliamentary unit
Houses of the Oireachtas Service
Leinster House
Kildare Street
Dublin 2
D02 XR20